These are the games I'm worried about, for their quality. I'm not worried for their sales, etc.
Max Payne 3 - I never played Bully, but from what I've seen of Max Payne 3 screenshots and interviews, it doesn't sound good. It's not from Remedy. I really need convincing. Max Payne series is dear to me, because they're my favourite 3rd person shooters.
Red Dead Redemption - I really hope the stink of GTA 4 doesn't land on this game. Hearing it's open-world has me worried, because GTA 4's open-world was outdated and anti-sandbox. Hearing it has similar mission structure to a GTA game, with only a couple good missions out of 100, has me worried. I want a focused, high-adventure experience like the 1st game. I know I won't have multiple playable characters, so they'll need to up the variety a lot if you're having the same character gameplay. I can only hope from this Dan Houser interview, that they achieve the WW brutality they're going for, similar to The Proposition.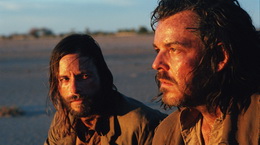 For some context, I'm not worried about these games: Mafia II, SC: Conviction, Alan Wake, and Heavy Rain.