London Riots are still going at this very minute. It started in Tottenham area where some buildings and cars burned by mostly youngsters. I took video of aftermath of this riot to show people how shocking this is:
And the sad thing is police is rubbish, they are just watching people destroy shops/ buildings & cars.
Mod Edit by Sweep:
Let's beef up this OP a little bit.
The riots began as a result of the death of a man called Mark Duggan, a suspected drug dealer (still searching for source), who was killed in a gun battle with police. The police explained that Duggan had opened fire on them, a police officer was shot in his radio (!?!), and they had no choice but to return fire. It was later discovered and information released that the bullet found in the police radio was a police issue bullet, and could only have been fired by a member of the police force. It was then reported that Mark Duggan was unarmed at the time of his death. After hearing this, his family and members of the community in Tottenham went to the police station and stood around outside demanding answers. After several hours it became clear they were being ignored, so several of the youths in the group set fire to some cars. Since then there have been dozens of reports of riots and looting in many cities across England - both as a protest against the killing of Mark Duggan and by opportunist criminals who are taking advantage of the riots to loot and smash up areas of the city. There have been multiple muggings, fires, and cases of houses and shops being smashed, as well as looted over the course of 3 days. Source.
Timelapse footage of the fires in Tottenham:
Photos of Turkish community members in Dalston take to the streets to defend themselves. Source. The Guardian posted an interview with several community members who described how they are protecting their businesses.
Mark Stone reporting for Sky News, Clapham Junction looting and violence:
Perhaps the most brutal video I have seen so far, gang of youths pretending to help another guy who is openly bleeding, then instead stealing his backpack. The boy has since been identified as a Malaysian student, Asyraf Haziq. Source.
Pictures from The Guardian, day 3 of the London Riots: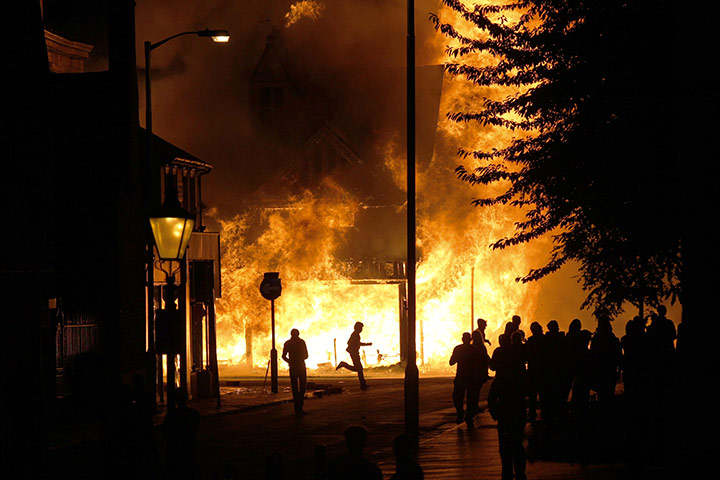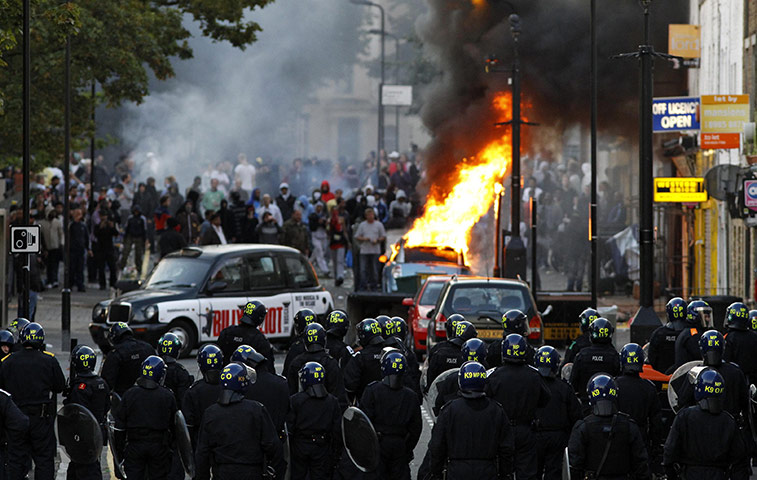 Riots are also taking place in Birmingham, Bristol, and Liverpool.
Update:

The Metropolitan Police has just issued an update on its current operations across London.
It says 334 people have been arrested, 69 people were charged and two received cautions in connection with rioting and looting across the city.
I'm going to keep updating this post. This is kinda freaking me out so I'm probably not going to get much sleep tonight :(
Update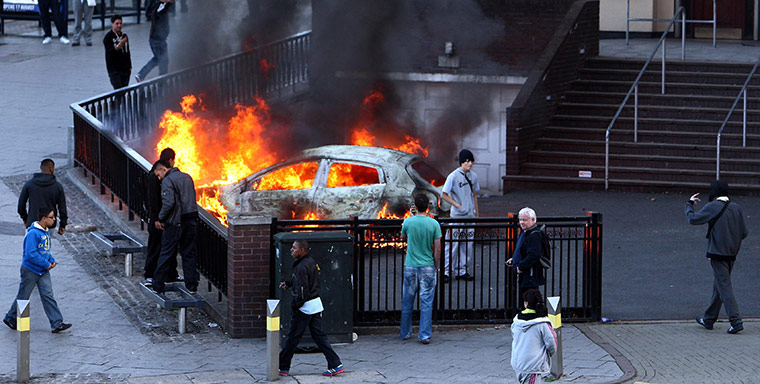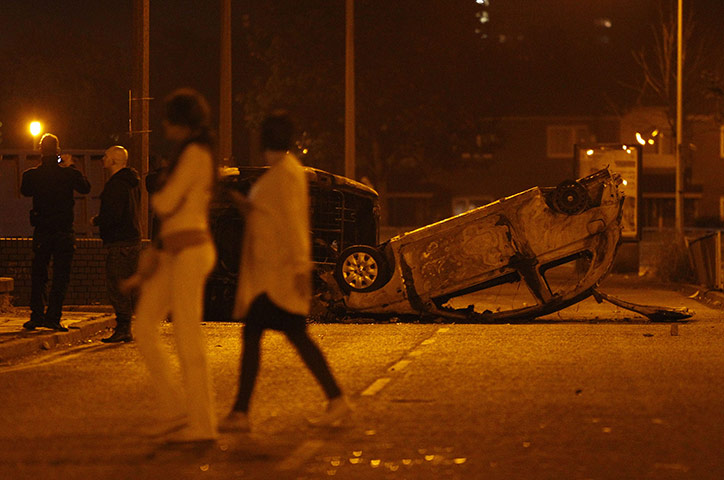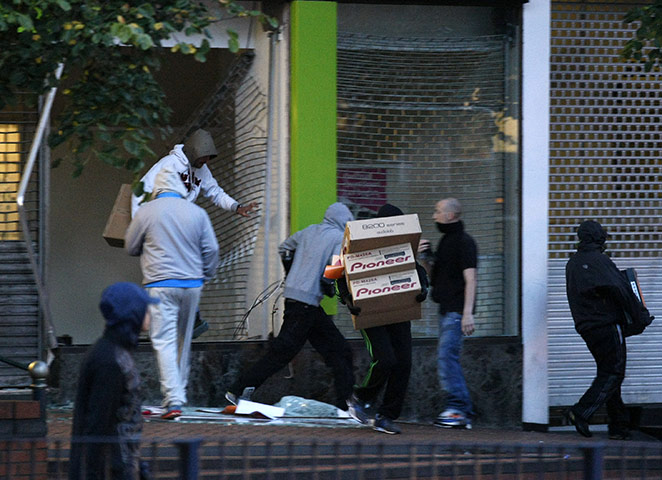 Hulk Hogan weighs in on the UK riots: