As many of you will be aware, today was the second wave of student protests over government budget cuts to the British education system. The cuts plan to raise university fees from £3000 to £9000 a year, as well as removing the weekly EMA [Educational maintenance allowance] that low income families receive, and removing all funding for many university subjects such as the arts. Many students are particularly annoyed with the deputy Prime Minister Nick Clegg who promised that, if elected, he would remove tuition fees completely. His party is the smaller half of the current government coalition and since forming this coalition his plans for the education system seem to have been ignored. Many people are unhappy about this.

You can read all about it here: 
http://www.bbc.co.uk/news/education-11829102   
http://www.guardian.co.uk/education/2010/nov/24/student-protests-school-children-streets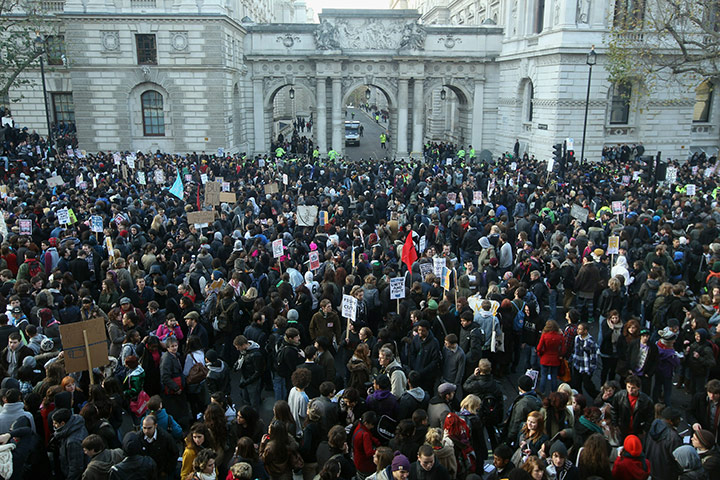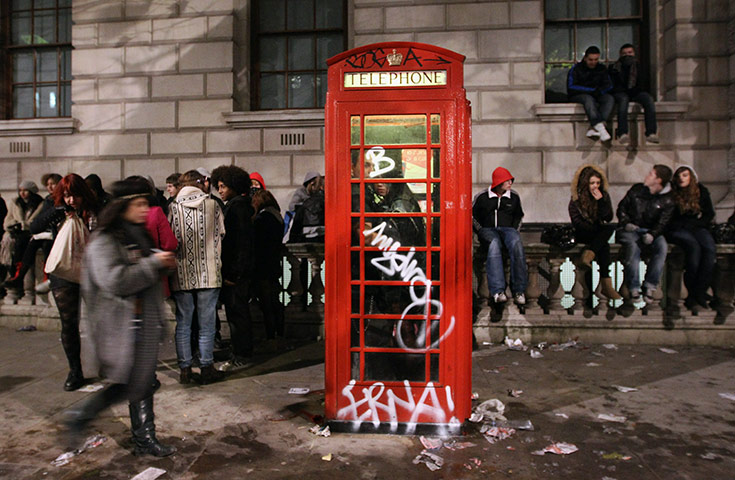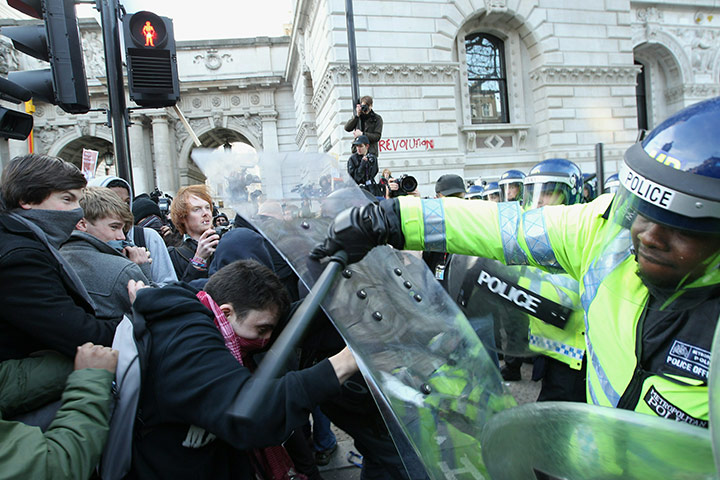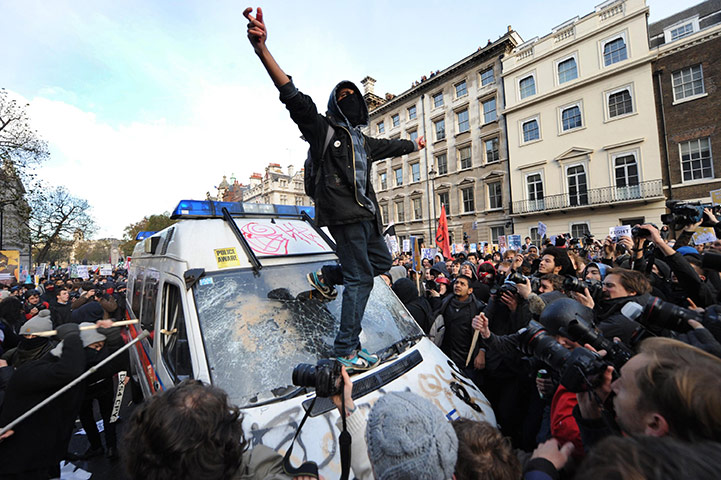 As the news reports roll in you can see that the protests literally spanned the entire country and the, well, results have varied. The general protest was a walk-out, where thousands of students, lecturers and teachers from around the country all simply dropped what they were doing and took to the streets. In London, for example, thousands of students showed up in Whitehall and clashed with riot police, then opted to smash up a police van. Or maybe it was the other way around? I forget.

Other student groups have occupied public and government buildings. Earlier today I took part in a march on Bournemouth town center with about 500 other students and we sat in the middle of a busy street in the middle of town obstructing traffic for a couple of hours, for example.  


I figured that there will be a decent amount of British students using giantbomb, at least some of you must have taken part in some form of protest?
 Even if you didn't directly take part, if there is anything from today that you would like to share, feel free to post it here.
   
 
 
  

  
 

Politics!