First off, here's the conference trailer.


Andriasang explains some of the mother base systems seen in the video.

And the newly released opening type video.


And now, the colaboration stuff:

Peace Walker to include Monster Hunter elements.
As part of the collaboration, Peace Walker will feature a special "Monster Island" area of play where Snake will have to hunt some well known Monster Hunter beasts, large and small. As with the rest of Peace Walker, this can be done in four player co-op mode.

Snake will have the support of Monster Hunter mascot character Airu (Felyne in the overseas version of the series). Airu will help you clear the missions by sending out bullets and other support items in boxes.

You'll also find another Monster Hunter staple on Peace Walker's Monster Island: well cooked meat. Actually, make that well cooked rations. Pick up a "Ration Grill Set" around the stage, and you'll be able to cook up your rations to make them more effective.



Peace Walker to include Assassin's Creed elements. The April Fool's video was real.
That footage is all legit! Certain stages of Peace Walker will allow Snake to do an Eagle Dive move, where he leaps from great heights and dives into the grass below -- or, more specifically, into an "Assassin's Straw Box" item, designed to combine the straw fields of Assassin's Creed with Metal Gear Solid's box item.


Product placement galore.
Pepsi, Mountain Dew, Doritos, Uniqlo, AXE deodorant -- Snake sells his soul, but at least he smells good!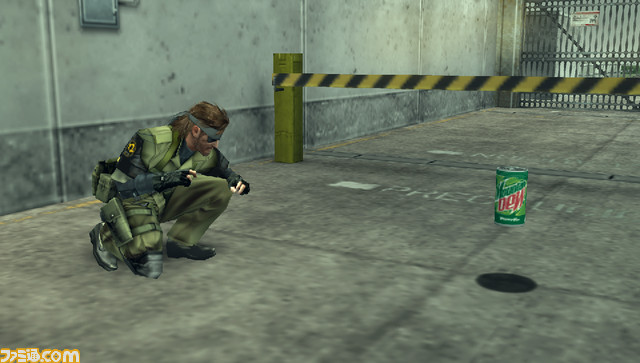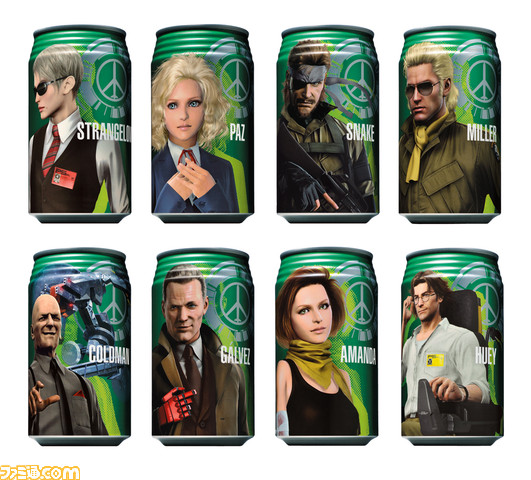 Peace Walker to include Front Mission Evolved content.
It appears that, in addition to the collaboration for Play Arts figures, Square Enix producer Shinji Hashimoto announced a second Peace Walker tie-up at the event. This one links up Peace Walker with Front Mission Evolved, the upcoming Xbox 360 and PS3 entry in Square Enix's long running mech series.

According to Gpara, parts from Front Mission Evolved's Panzer mechs will appear as in-game items in Metal Gear Solid Peace Walker. You'll be able to use the parts in some capacity. Details beyond this were apparently not shared.

Peace Walker action figures are being made by Square.