When it comes to Football Manager games, there's only one title that comes in my mind...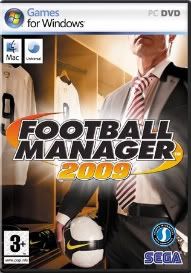 Yes
Football Manager 2009 is due to be released on PC, November the 14th.
I've been playing the game series since 1997 I think, when the game was still called Championship Manager and included only the Italian Serie A. The name of the game may changed when Eidos decided to buy it, but the developers Sports Interactive remained the same, even when the contract ended and decided to follow separate ways.
The main new feature in the game is gonna be something that plenty of fans have been praying about for many years, the brand new 3D engine !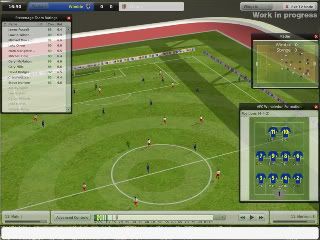 I'm very curious about how this is gonna work, as I don't want to miss anything from the realism that the previous games of the series used to have. You see, you had the ability to make changes in your team tactics during the game and those changes were able to happen instantly, something that other manager games didn't (e.g. FIFA Manager).
For anyone that has never played the game before, trust me, it's not the easiest thing in the world, as you don't just manage Barcelona or ManUtd and win all the trophies from the very first season. It takes much of attention, research, transfers, scouting for players and team staff, keeping the balance in the team when needed etc. Not to mention that it becomes much harder when you decide to manage a lower team.
As I said before, the game will be available on PC (sorry console fanboys, this is for our eyes only) on November 14th. Just be patient till then.