I did this a few months back, but I finally did it.
I played this game like crazy as a kid. Every day it would be slapped on and hours would fly by!
I never got 100% on it though, I always got stuck on about 96%.
A few months ago I finally 100%'d it and it felt good.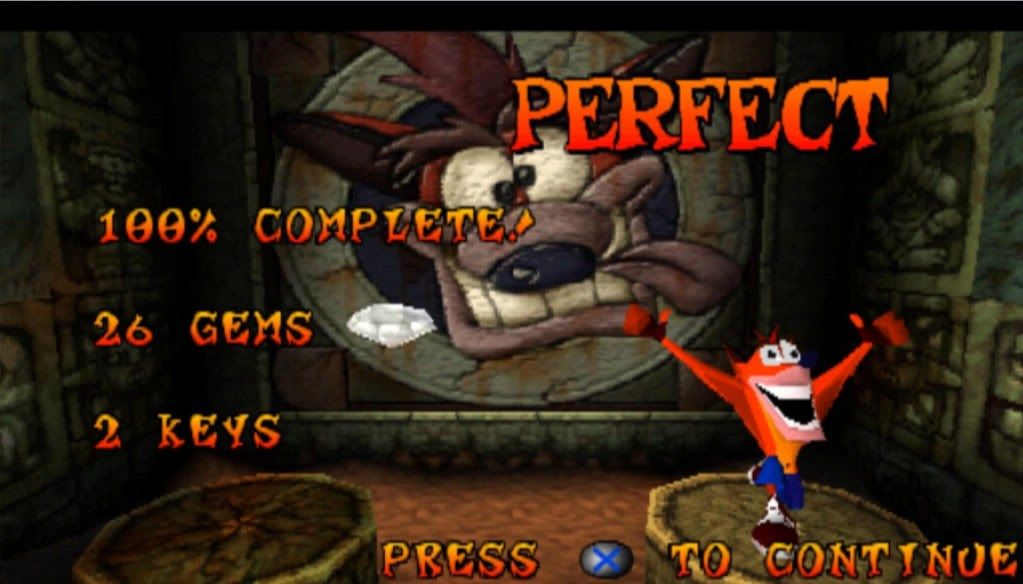 Along with Battletoads on the SNES which I completed the other day, this one felt so satisfying to complete, perhaps more satisfying than Gears of War.
Thanks for 14 years of awesomeness Naughty Dog! (referring to the first 3 crash games only, oh and CTR)