The upcoming release of the Max Payne movie has sparked a new round of debate on wether or not games can translate well to movies and if its even worth the effort to make one.
Well the simple answer is yes, it is worth it, as lot of those movies (including Max Payne) have done really well at the box office despite being critically maligned. I am no movie critic, but I have decided to post my views on the video game movies I have seen to date.
Now in the interest of full disclosure, I have not played several of the game franchises, so my opinion will be based on the quality and production values of the film as a film and what I know of the games. Please note this is one (probably wrong) man's opinion, so feel free to agree or disagree with what I say.
1. Super Mario Bros
The first game-movie cross over. It was bad, really bad. The is one franchise that should have been a big budget animated movie, as no one apparently has the nuts to make a live action movie that would be as crazy as it should be do justice to SMB. It gets somethings right, like Yoshi is in it and Mario is shorter and fatter than Luigi, but thats about it, and as such it sets the scene for many game movies to follow: it changed too much and tried to be realistic.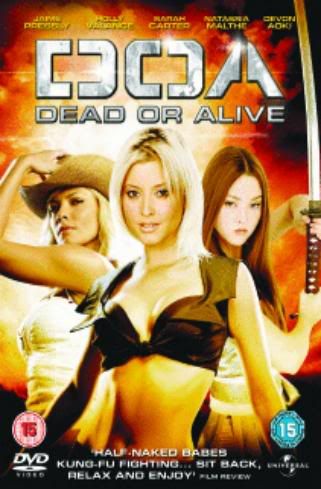 2. DOA: Dead or Alive
This movie I really enjoyed, is was a couple of hours of no brain involved fun. There is a quote on the box 'Half naked babes, kung fu fighting... sit back, relax and enjoy' and that is the only way to go. The story in the DOA games has always been pretty rubbish, but this is a movie which keeps the tournament setting, most of the character origins the same and generally gets the tone right. Eric Roberts as the bad game is rubbish though.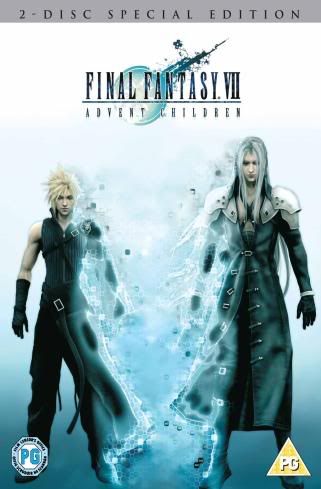 3. Final Fantasy 7: Advent Children
Like DOA this is one of the most recent video game movies, and I thought it was pretty dam sweet. The only way to effectively do a FF movie is make it animated in some way until some director with the nuts to go all out comes along, and this means the characters, settings and overall tone fit in well, and it is a decent sequel to the game. I can understand some of the things people say about it being a pop music video without the music, but it has some heart pounding action scenes and lots of nostaligia, one of the best.
4. Resident Evil
The director of this is Paul W.S Anderson, and though he isnt the greatest director on earth, his movies really work and give just a slightly different take on the game franchise. This did pretty much everything it wanted to do, but rather than make a uber-scary zombie horror film, it became a zombie action flick and did so well, including the mansion, underground lab and umbrella corporation. Good, but could have been better.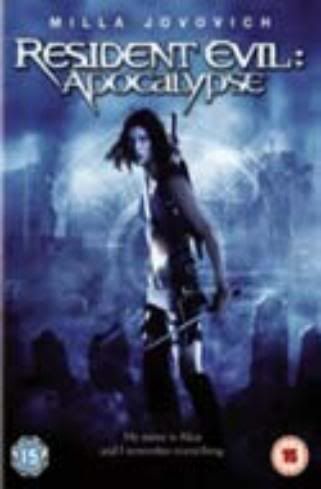 5. Resident Evil: Apocalypse
A great sequel to a good movie, this is my favourite of the RE films so far as it went all action, and had the nemesis in. It is set in Raccon City and sort of covers RE2 and 3 the games. I found it really cool and it had some game characters such as Jill Valentine in it. Again one of the best.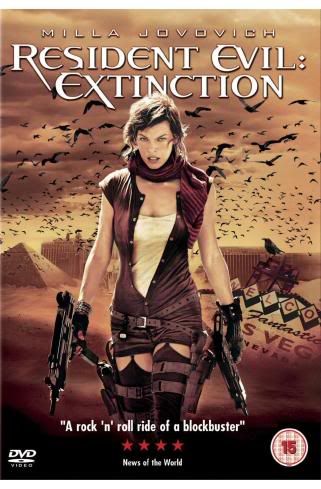 6. Resident Evil: Extinction
Another good sequel, but I didnt like it as much as apocalypse. The post zombie apocalypse setting has been done better in other movies, and though it was cool to see vegas reclaimed by the desert, the action wasnt as good and the tyrant not as cool as a bad guy. Plus it was a massive set up for another film, much like Pirates of the Carribean: Dead Mans chest.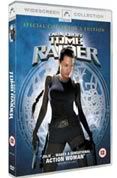 7. Lara Croft: Tomb Raider
In order to get a Tomb Raider film right you must have several things: Smoking hot women as Lara, twin pistols, slightly stupid story, half decent english accent, large mansion. This has all those things, and the production values are high enough that it don't come off as a cheap ass action flick. It stands up to repeat watchings and has an early appearence by the new James Bond, Daniel Craig. Very cool.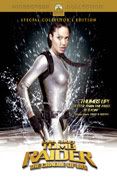 8. Lara Croft: Tomb Raider: The cradle of Life
While a candidate for longest movie title of all time, The sequel isnt as good, as the story is a little too daft and the action simply not as good. It also dosent have the cool training robot from the first, a bit of a missed opportunity. Worth a watch, but the first one is better.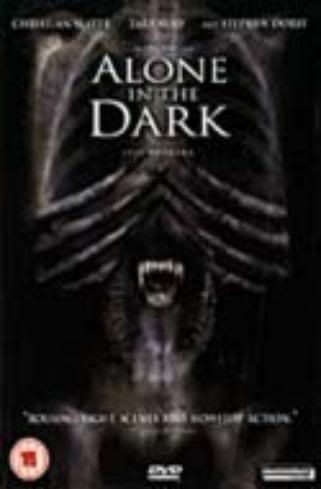 9. Alone in the Dark
Uwe Boll is a bad director who dosent understand the games he bases his movies on. An obvious statement to be sure, but this movie is really bad for a few reasons 1) low production values, the special effects are terrible 2) the creature is boring 3) Tara Reid is NOT a good choice for a musem curator 4) its not scary. I will watch other Uwe Boll movies, just out of curiosity. This is really bad, but there are worse out there, just look at Starship Troopers 2.
10. Doom
Doom is an interesting one as if you take it as an action movie, its not that bad, but if you take it as a movie based on Doom, it is terrible. This is because the plot of the game is that scientists are tinkering and accidentally open a portal to Hell (not the london underground, the real hell) and unleash demons galore on the Mars base they are working at. For some reason, the writer of the movie decided this wasnt stupid enough and came up with something worse, some drivel about genetic evils and superhumans. Movie making withou any balls at its finest, take this as an action movie and nothing else, and the FPS sequence isnt as bad as everyone makes out.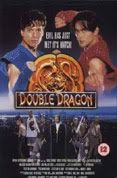 11. Double Dragon
While it features one of my favourite martial arts stars, Mark Dacascous, Double Dragon is pretty much a made for TV movie and it shows. It dosent take itself seriously which is a good thing, but the fighting is pretty poor and it dosent follow the admittedly loose plot of the games. Robert Patrick as the bad guy is pretty camp and bad, worth watch, but mostly to laugh at when drunk.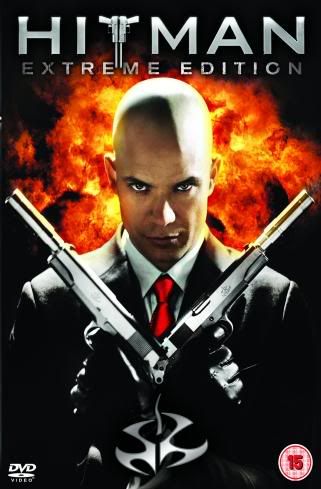 12. Hitman
A good movie, it nails Agent 47 from what I know of him. Socially awkward and knowing little except how to kill, it does show how lonely he is. It isnt the greatest action film ever made, but at least someone heavily involved in it played the games and included his trademark suit, bald head, tattoo and guns. Very good game movie, very enjoyable.
13. Mortal Kombat
Probably the first good game movie, Mortal Kombat kept just about everything it could from the game: outworld, raiden, scorpion, sub zero, shang tzun etc. It even had a good fight against Reptile, along with a pretty kick ass soundtrack. Good fights, some hot women and they didnt change the storyline from the game, highly enjoyable.
14: Mortal Kombat: Annhilation
A fairly average sequel, the fights arent as good and the more epic save the world scope just dosent work. It introduces some more characters such as Jax, but changes the actors playing others, such as Sonya Blade and Raiden, and the choices arent as good. Watchable but only just.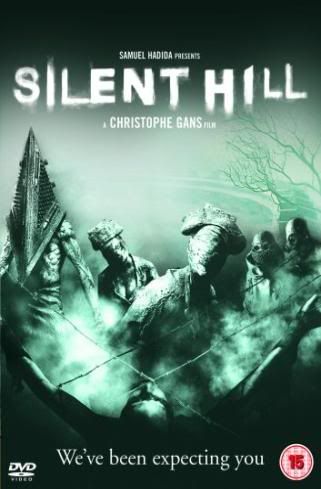 15. Silent Hill
I really enjoyed this, it was a pretty cool movie, though not particularly messed up as what I know of the games is. It does have Pyramid head and the mutated nurses, and the foggy and covered in ash town, so from what I know it is pretty close to the games. I found it to be a well done horror-thriller, though light on the horror aspect. definatly worth a watch.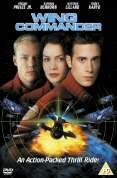 16. Wing Commander
As a space pilot combat film, its ok, but the games, especially 3 onwards where far better films, those of you who played them will know what I am talking about. They should have had Mark Hamil in the lead role, and allowed the Kilrathi to speak so they could have the banter with the humans they are trying to kill. The one great choice was Matthew Lilliard as maniac, as he just fits. again worth a watch if there is nothing else on.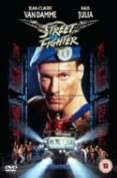 17. Street Fighter
Probably the biggest disaster (apart from Super Mario Bros) in this type of film. It only thing that it keeps from the games are the character names and the fact that M Bison is the bad guy and Guile is in the military. Thats it. No tournament, no cool special moves, and Guile (an amercian) is played by Jean Claude Van Damme. It is the biggest mistake these movies make, by completely changing the setting and story you automatically alienate your main audience. An atrocious movie, not even worth the £5 it currently retails for.



So there it is my opinions on the game movies I have seen. They are getting steadily better (even Uwe Boll's stuff) and can be really enjoyable so long as you dont take them too seriously and think too much about them. Hardcore fans of the game franchises they are based on might have a different view, but you do have to remember it is a different medium, so there will some stuff they have to change. This still doesnt excuse Street Fighter and Super Mario Bros, though.
What are your favourite game movies? are you looking forward to the new ones? do you agree or disagree with my statements above?