Well damn... this week has been pretty crazy and that is the reason why I wasn't able to blog about my movie reviews or any of the other things that I wanted to, but I'm feeling good now and I can type up a bazillion blog entries. I haven't done a rant for some time now, but this blog has one so if you don't feel like reading all of the news stuff just go to the rant section.


Quake Con News
A few weeks ago in my weekly blog section I mentioned an article that said Doom 4 is going to be pushing graphics to the limits (it will look 3x better than Rage according to John) and along with this came some speculation from augustlight that the game may not be able to support a lot of enemies on the screen and inevitably be another non-scary wannabe horror game. Well according to the latest reports Doom 4 is not going to take that route. They aren't going to go with overly dark environments and cheesy pop out of no where scare tactics with this game; they are going to shift the focus back onto the action and if you ask me that is were it should be. This game is going to be about defeating hordes of demons with your chaingun and its uncanny ability to overwhelm its victims with tons of lead. Now I don't know if there are going to be hordes of enemies in this game and all of that jazz, but the point is that they are going to focus on the action this time around and that is the right thing to do with this series.
 
John also pointed out that despite of the fact that they are maintaining the core Doom essence they do want to innovate with this game so who knows what we will see in this game? Car races in hell? Sqaud Based Combat? I don't know, but I really want to find out as soon as I possibly can!
Link


I watched the Wolfenstein trailer last night... or maybe it was today... I don't know, but whatever the case is, I must say that I think it looks awesome and I can't wait to play it. The article in the link has the first info on the game, but I haven't read it yet so unfortunately I can't really comment on it at the moment.



Link (trailer) (screenshots)

At Quake Con a new trailer for Rage was revealed. Although it doesn't contain purely new footage of the game I still enjoyed it and the game is looking better than ever in the visual department. Speaking of visuals the Xbox 360 version of this game will not look as good as the other versions due to compression. I guess BluRay is pretty damn useful after all and of course this sort of thing doesn't really impact the PC version which is good news. Needless to say I'll be playing this game on my PC with the resolution tweaked up and all kinds of those fancy features. Damn I love PC gaming.


Link (trailer) (Xbox 360 news) (screenshots)


Oh and one last thing about Doom 4 and Rage, the chances are good that these games will not be distributed digitally on STEAM or anything like that. EA might have something to do with that.


Aliens Colonial Marines sounds good to me!
I just got finished reading this OXM article on Aliens Colonial Marines and it sounds promising. Although the article did not reveal much I still got my hopes up. They are putting a lot of effort into getting the visuals right and the fact that they are including co-op is great because that is what these kinds of games are meant for. I can't wait to get freaked out by those disgusting aliens whilst playing with my friends online.


Link


Blizzard and innovation.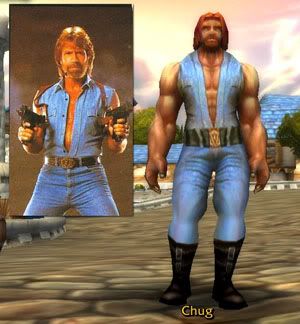 Finally check out this article about Blizzard's stance on innovation. It basically repeats what I said in my blog "The Same Old Stuff?". They prefer executing a game's elements with a high level of quality to innovating for the sake of innovation.
Link
Blizzard isn't backing down with the Diablo 3 art direction.
CNN discusses the Spore Porn issue
Age of Conan stole players from WoW!

Bethesda Confirms Fallout 4
.
Achievements for Diablo 3 and Starcraft 2

The tale of the anorexic princess and the morbidly obese king
Unfortunately we can't have games that involve feeding an originally thin princess so much food that she becomes too fat for the opposing team to move. It's really too bad that some people have taken such great offense to this game. When I first saw it I didn't have any negative thoughts towards women, nor did I have any negative thoughts towards fat people. Personally I just thought that the whole demonstration was funny. But apparently this game is sending the wrong message to people. For some strange reason people won't be able to tell the difference between reality and the game and this will result in the players becoming fat hating misogynistic ********.
She

can't

be fat!

That is just horrible.


I don't even know where the feminist people are getting that vibe. Even if the game entranced us gamers so much that we were incapable of telling the difference between it and reality I don't see how you would come out with a negative view on fat people and women. If a man or a woman eats too much food and doesn't exercise enough they become fat. That is a fact. It doesn't have anything to do with sex. As for the whole OMG you are portraying obesity as a negative aspect because it causes the team to lose thing, that is just ******* stupid. I don't care what you say; being morbidly obese isn't a good thing. Sure some men or women may be attracted to people who are on the heavier side of the bodyweight spectrum, but physically there is not a single benefit to being that fat except maybe keeping your body warm in the winter. Being fat isn't good and Fat Princess's portrayal of it being a negative is not a bad thing in my book.

.


If playing video games effects the way you think to the extent that you have such an unbelievably warped view on the world you are crazy. Video games are not real. Video games that have a cartoon like art styIe are clearly not attempting to reflect reality. Fat Princess is a joke. It is meant to be funny and not meant to be taken seriously. It is unfortunate that some people don't understand that. I love it how they are perfectly fine with women constantly being portrayed as big breasted bimbos in videogames, but when the woman is fat it is horrible. Hopefully the developers don't give into the demands and switch the whole plot of the game to stealing treasure. There isn't anything remotely unique about that. Let's steal the king's treasure from the castle.... Yay! Woopdeedoo!


This game is so realistic that you won't be able to tell the difference between it and reality!


I can guarandamntee you that if this game was called Fat King no one would have said a thing. The feminists wouldn't have gotten their panties in a bunch and everything would be fine and dandy. Why? Kings are fat. At least that is how the stereotype goes. Anyway I'm done ranting on this issue.
Link (Yahoo story) (Fox News story)


As I said in the beginning, this week has been fairly crazy so I wasn't able to post in your blogs or even post on the boards. I'll try and read most of your blogs and maybe leave a comment.