Hello giantbombers(that sounds..wrong?). I'm a long time lurker and fan of this site, figured i should share something with you guys. You see, right around the time that The Sims 3 was released, some didnt even bother with even trying this game..so i took it upon myself to show everyone(at this other forum i go to) how much fun you could have..With some narration that is.

There are nine parts of this(with more to come) and i have gotten positive feedback on this series, so i tought you guys may enjoy it aswell what with beeing a pure gaming site and all :).

I try not to control much of their actions, i just respond to wishes and sometimes interact when i really need to.
Also, their names are from members of the forum it was originally posted on.

So let me know what you think and ill post more tomorrow.

....................................................

Part 1: Intro


To test the game, i made a couple of bros. From the left: Kerry, Bogbrush, Skee, Sanji, AAsama. We are all classy as fuck.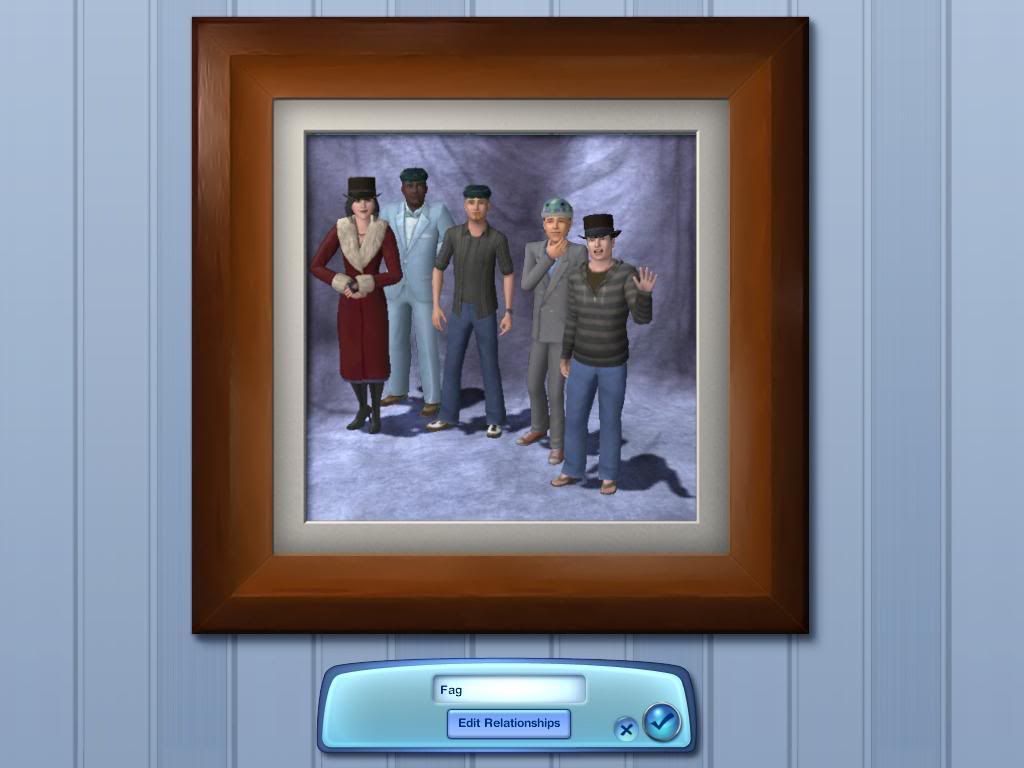 So the next thing is to find a place to live, naturally. Shits expensive, and its not even big enough for all of us. Oh well.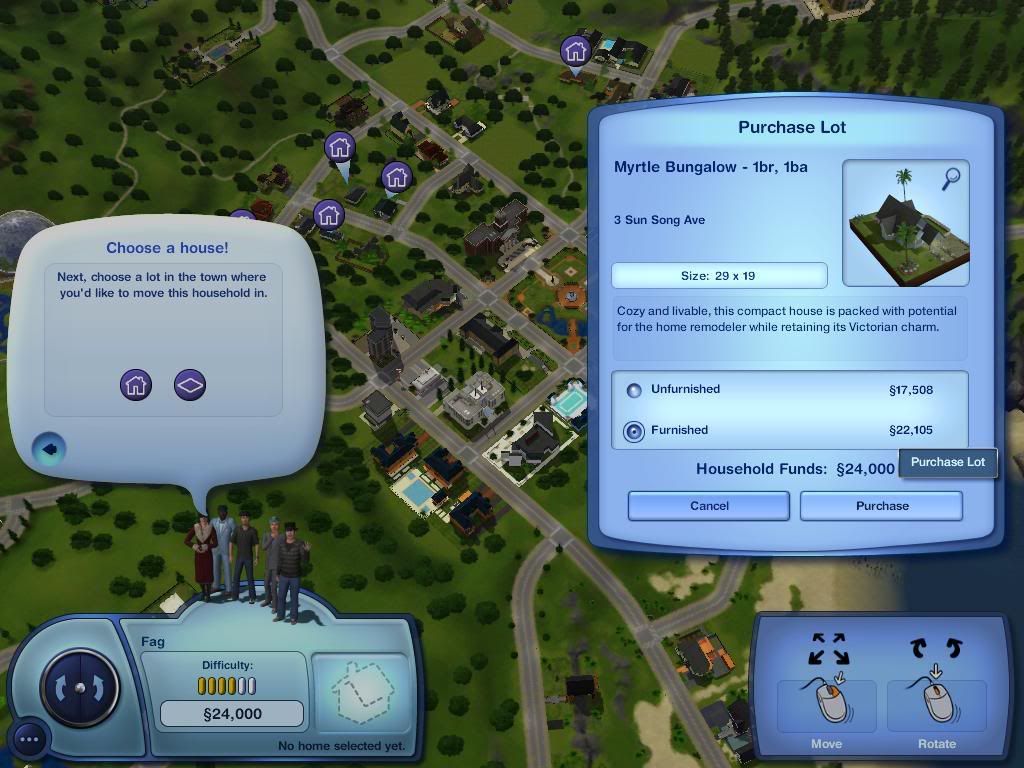 Arrived at our new home, bogbrush and aasama gets right down to it. Note: The childrens music box means: Child music. Lolis?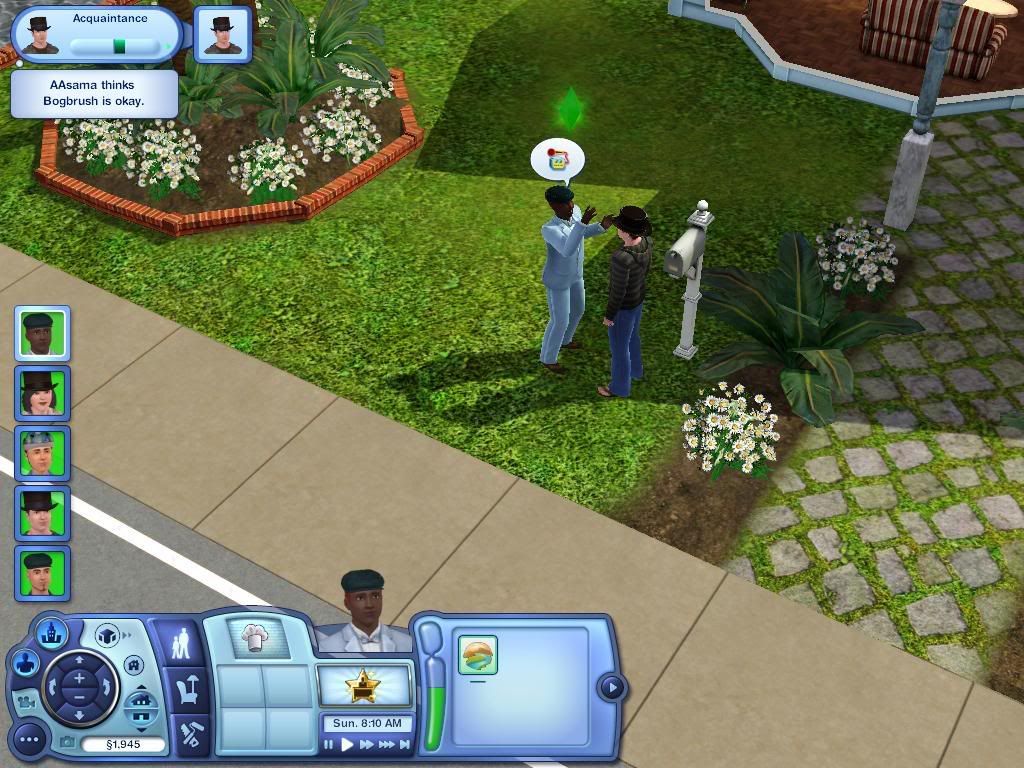 While that is going on, Skee and sanji are busy reading books. Then suddenly it seems theres a play! Which we cant afford!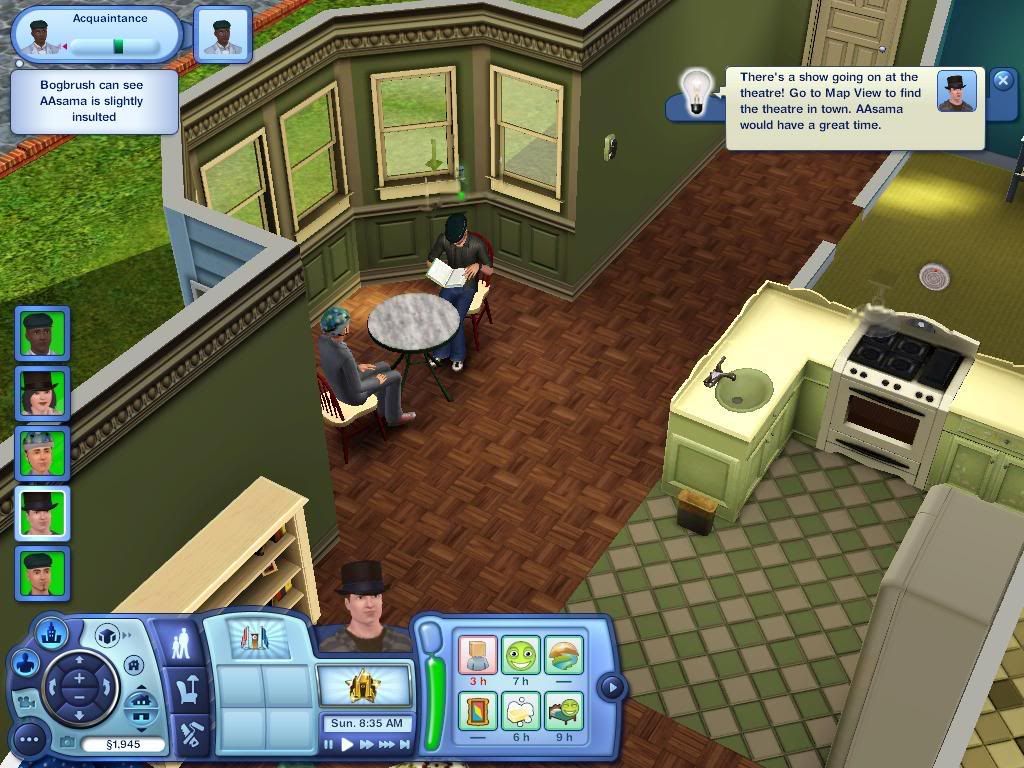 And kerry is just straight chillin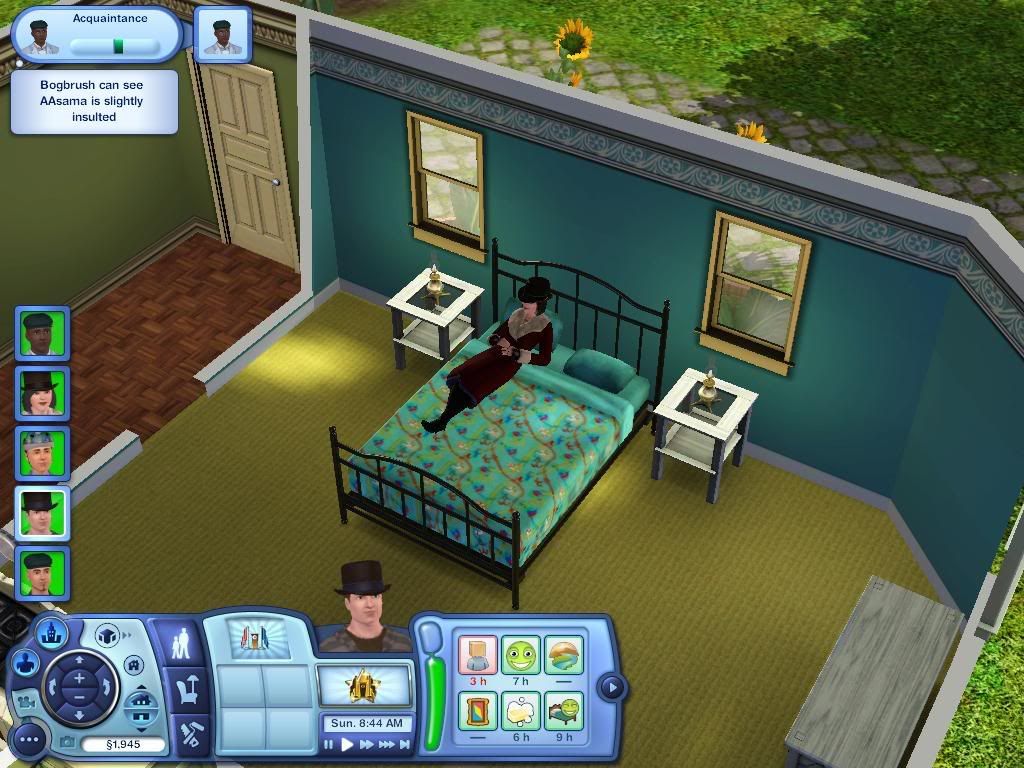 Bogbrush seems to think its a good idea to pretend to be a stone giant and scare kerry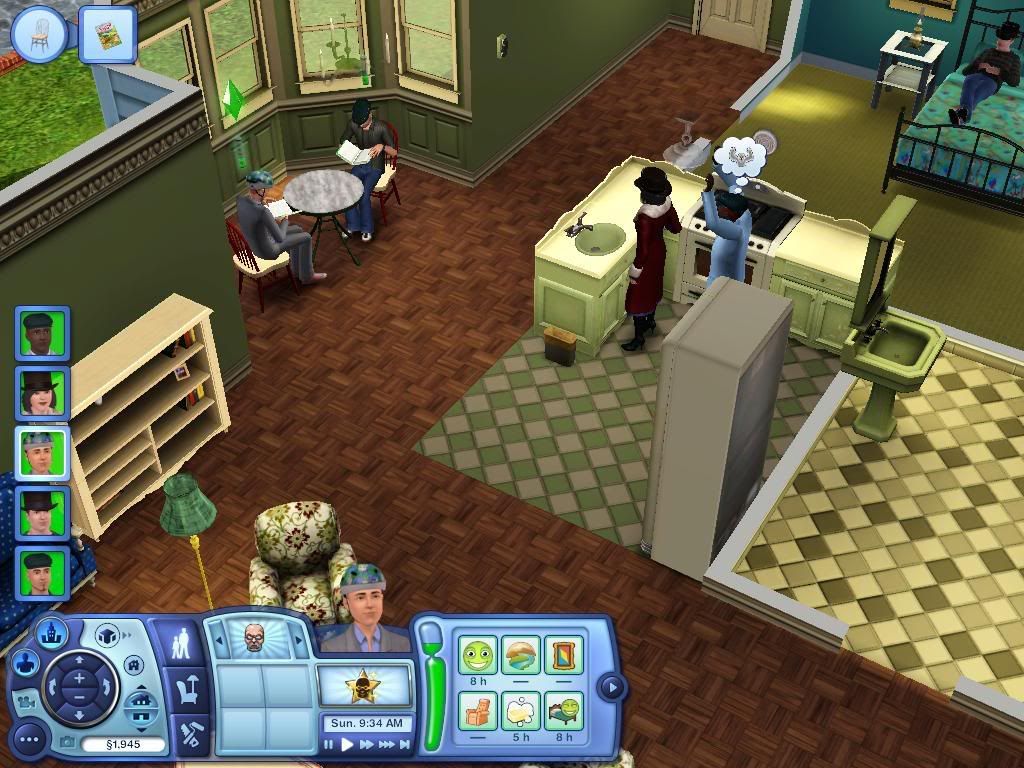 ...its really not.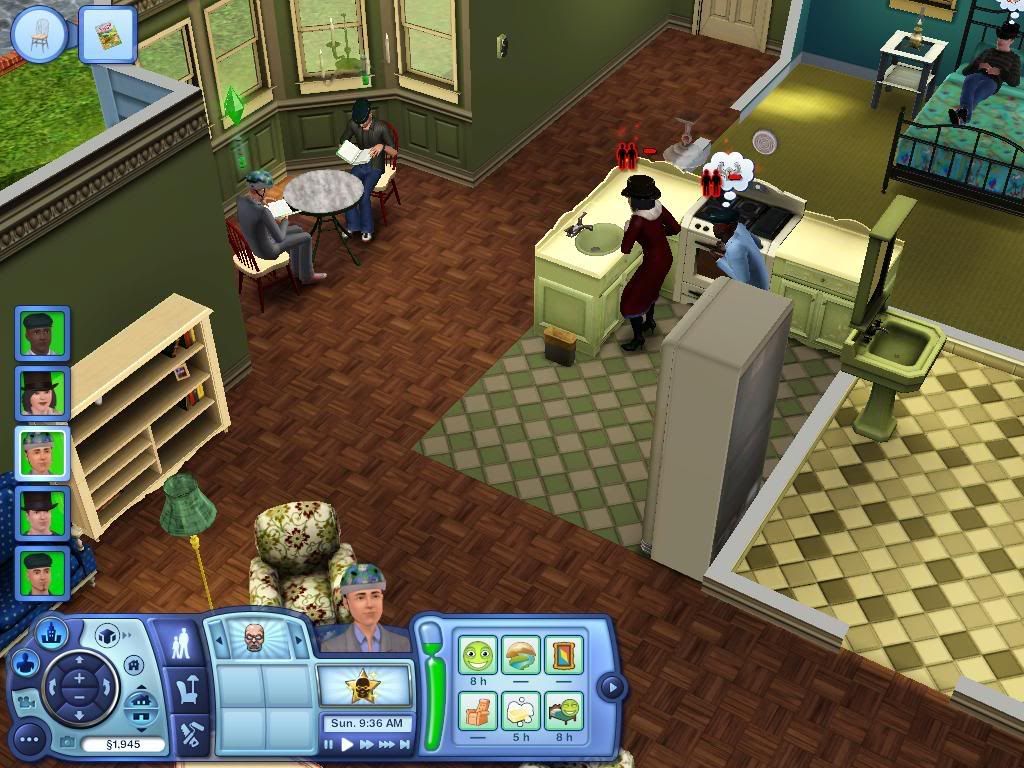 So bogbrush decides to entertain himself by shooting lazers at the mirror. He does this for hours, literally hours.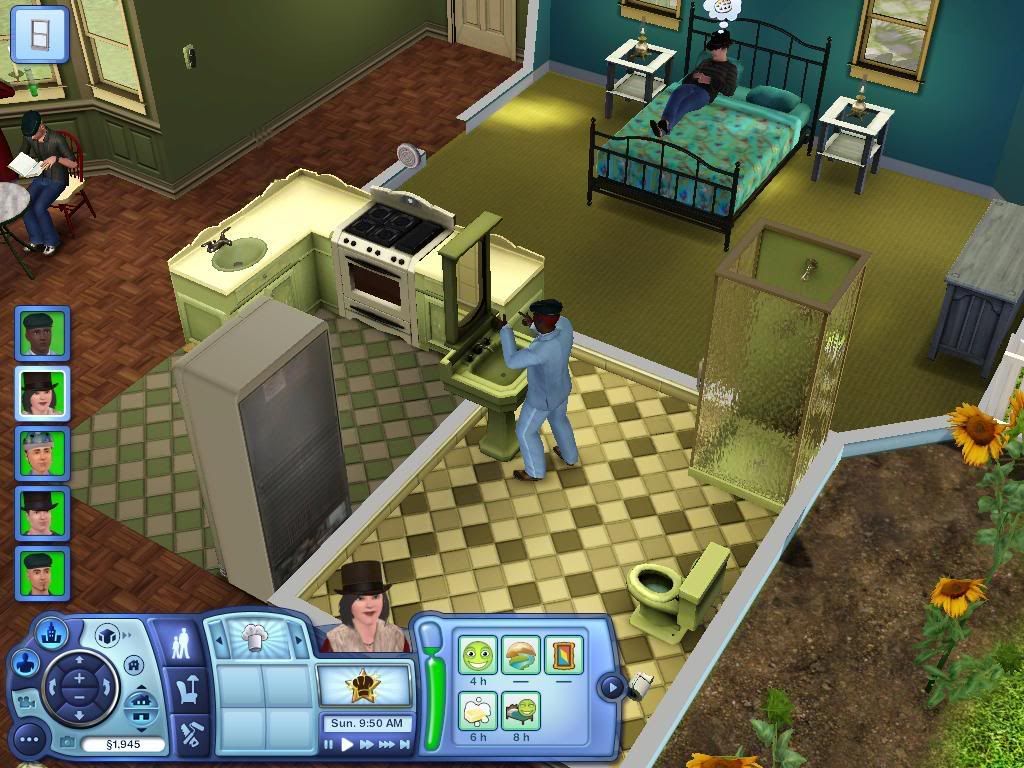 So after that, i promise kerry to get her a job as a cook(because she really really wants to be a awesome cook)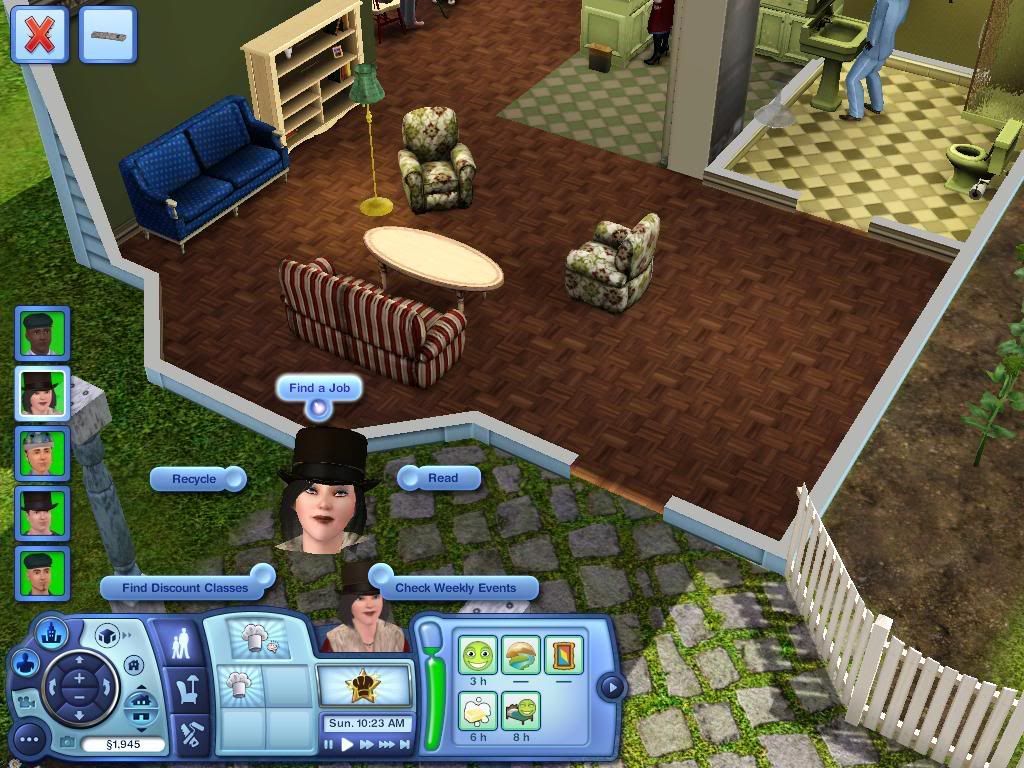 Kerry is having a great fucking time reading the paper, but then she stumbles over a job : (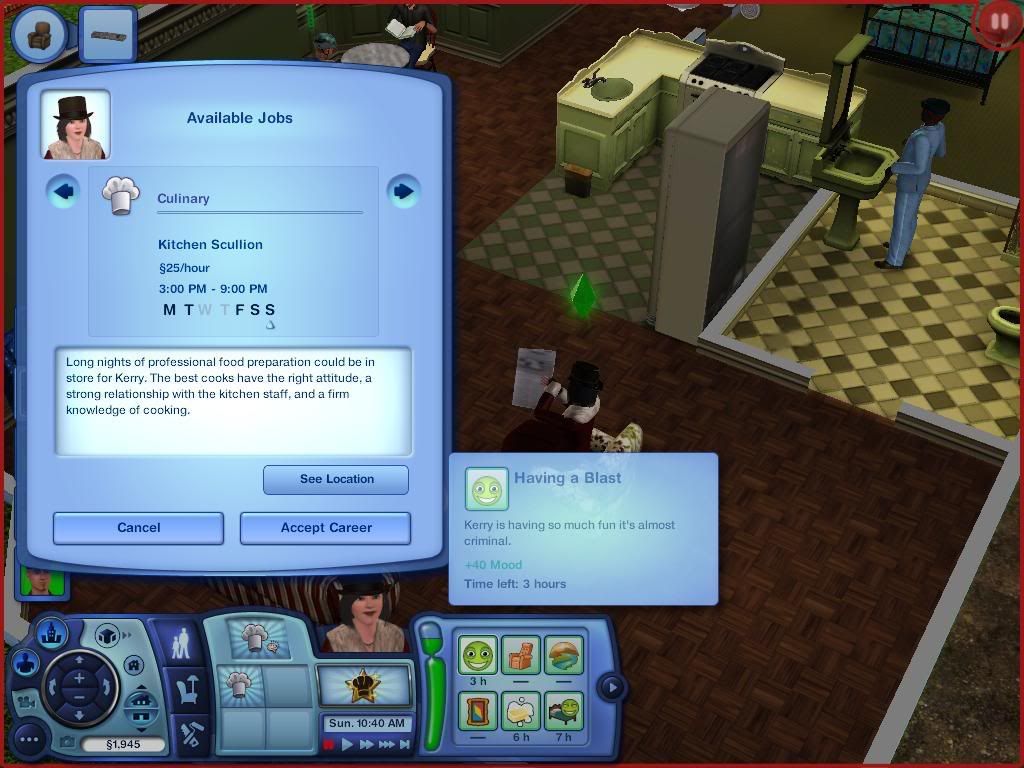 Some potential drama starts to unfold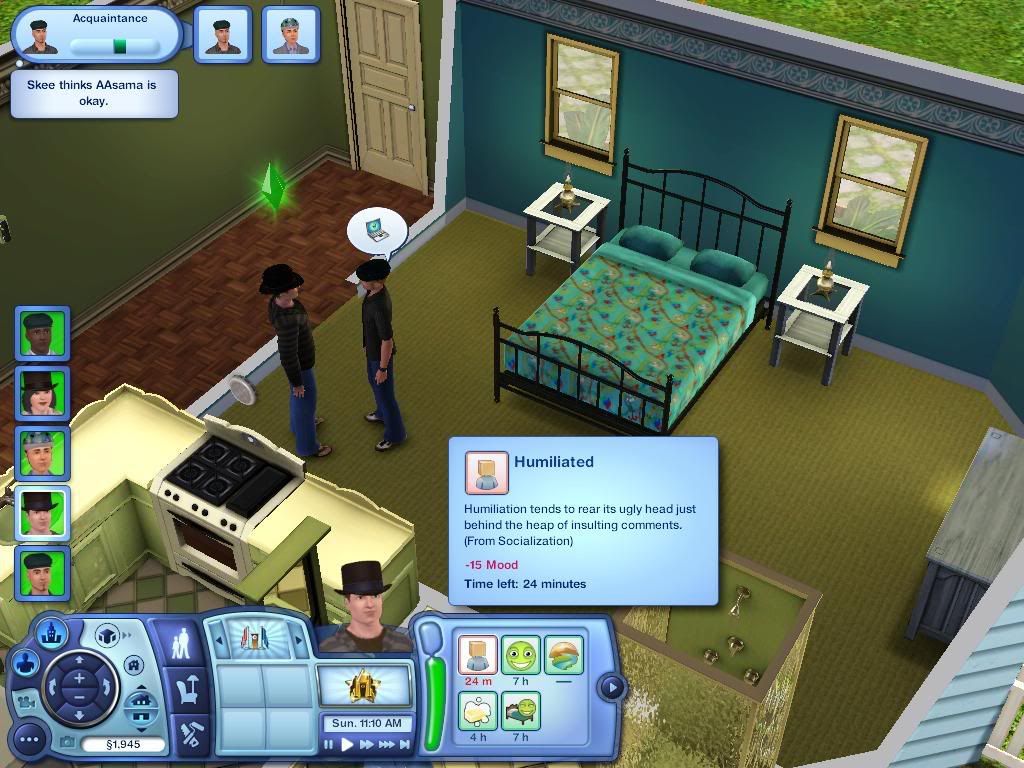 And for some reason Kerry got sick after getting the job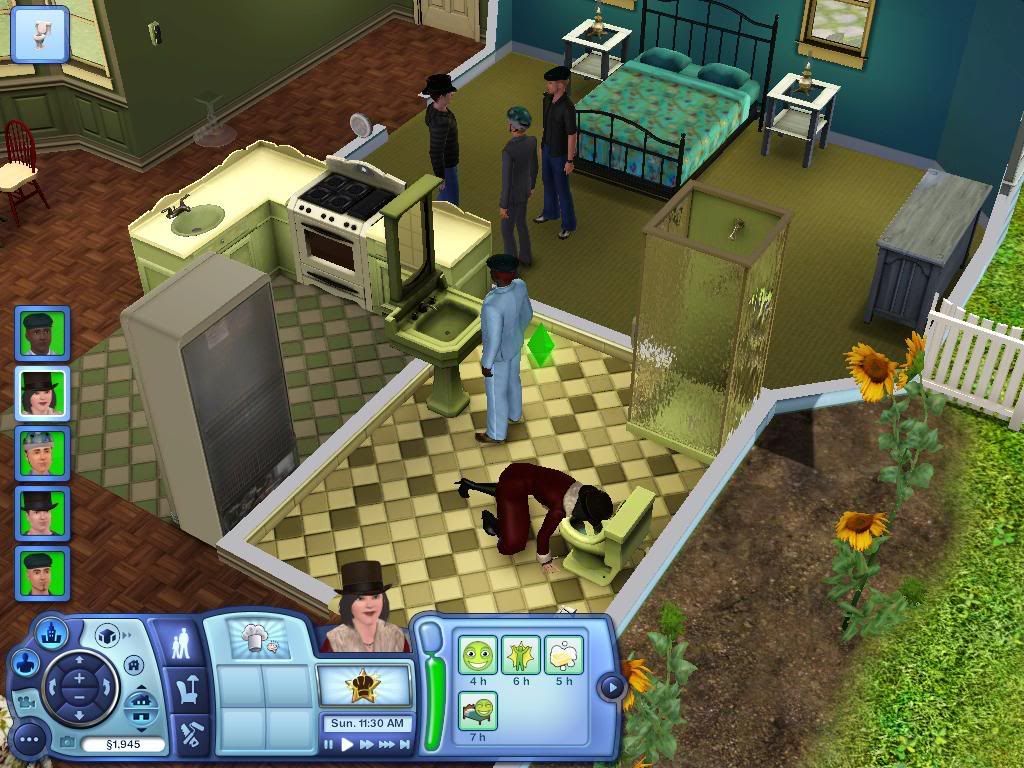 and she cant clean herself up afterwards because bogbrush is playing Space Commando.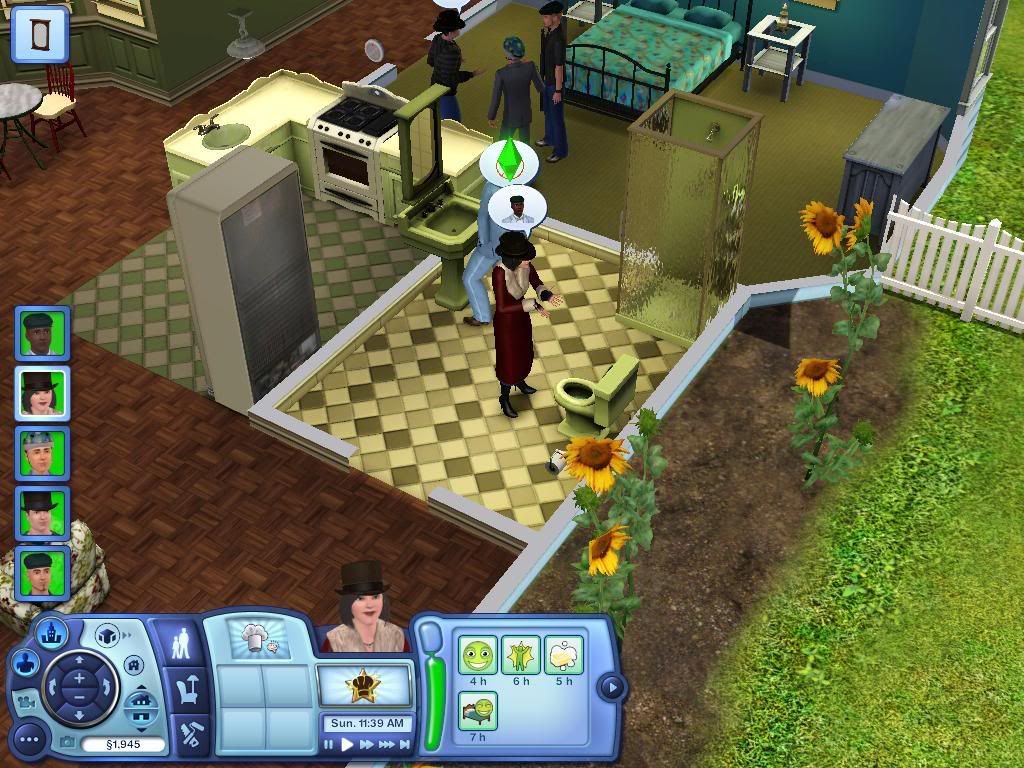 Everyone else is having a good time..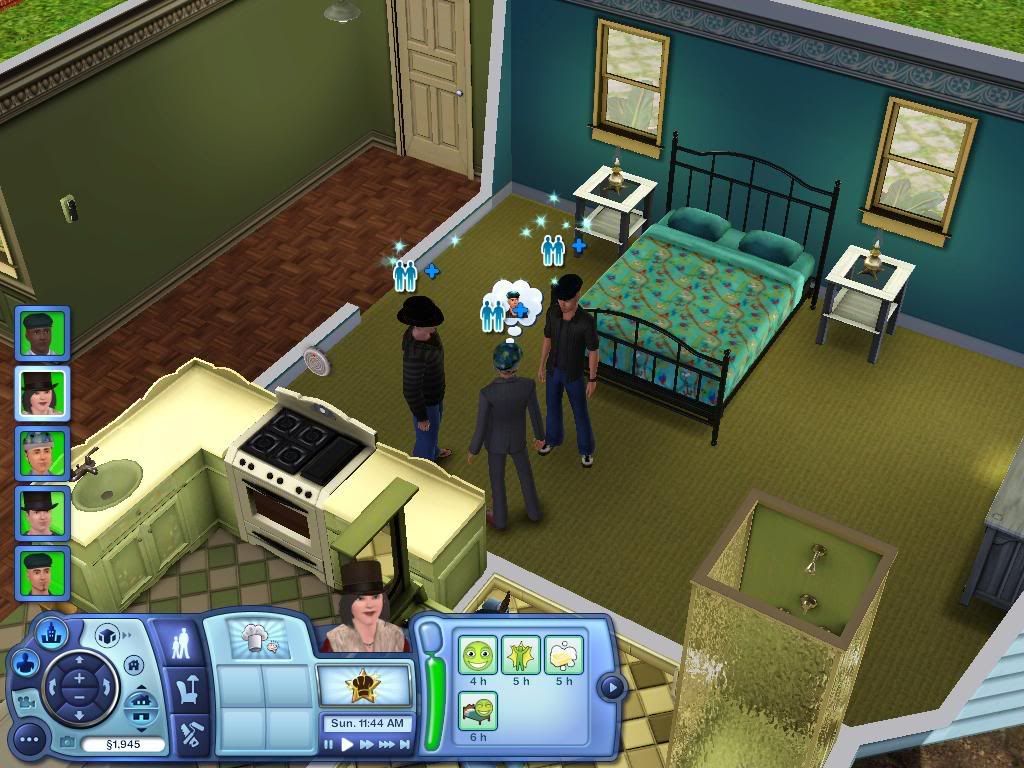 But then kerry shows up to ruin everything by scaring sanji



Nobody is impressed.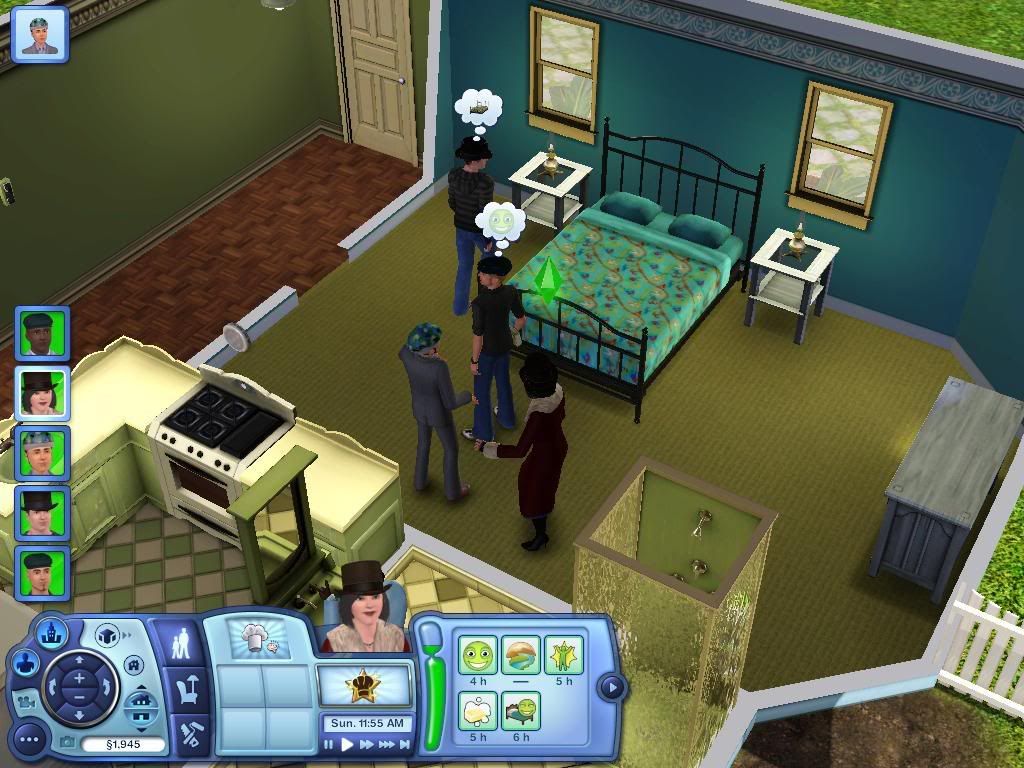 Seeing as bogbrush has obviously gone crazy from the lack of internet, and everyone is now avoiding kerry, we decide to spend almost all the remaining money on a computer. It is immediately occupied by AAsama, while bogbrush schemes to get the chair himself one day.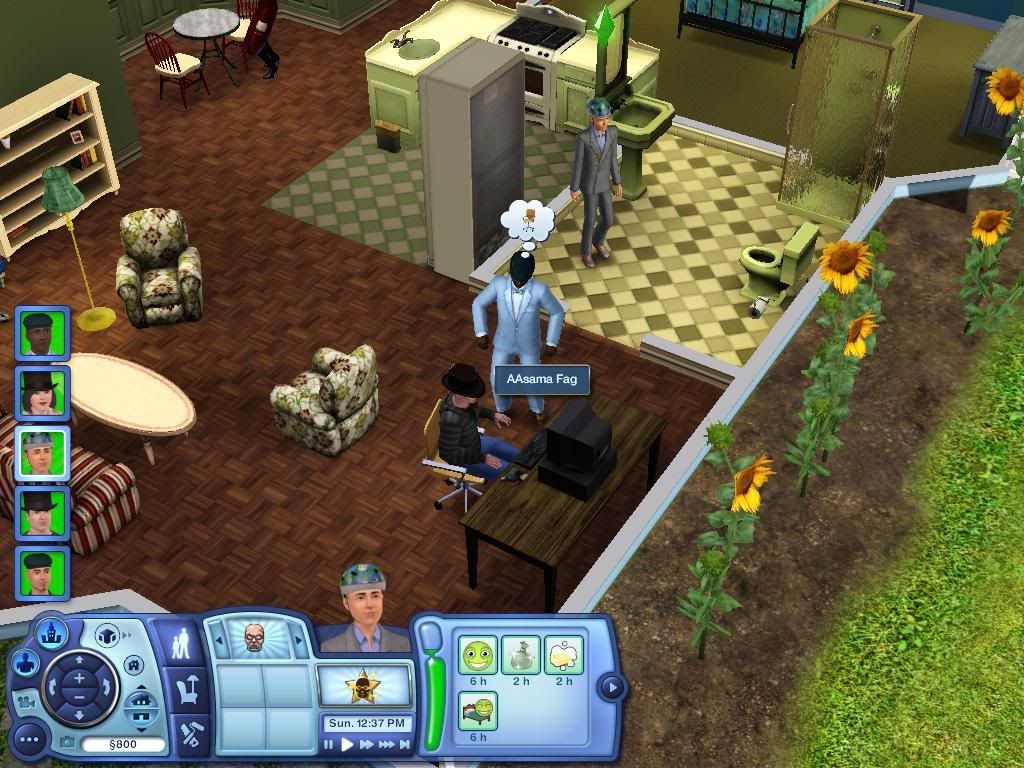 Sanji wants to use the computer, very bad.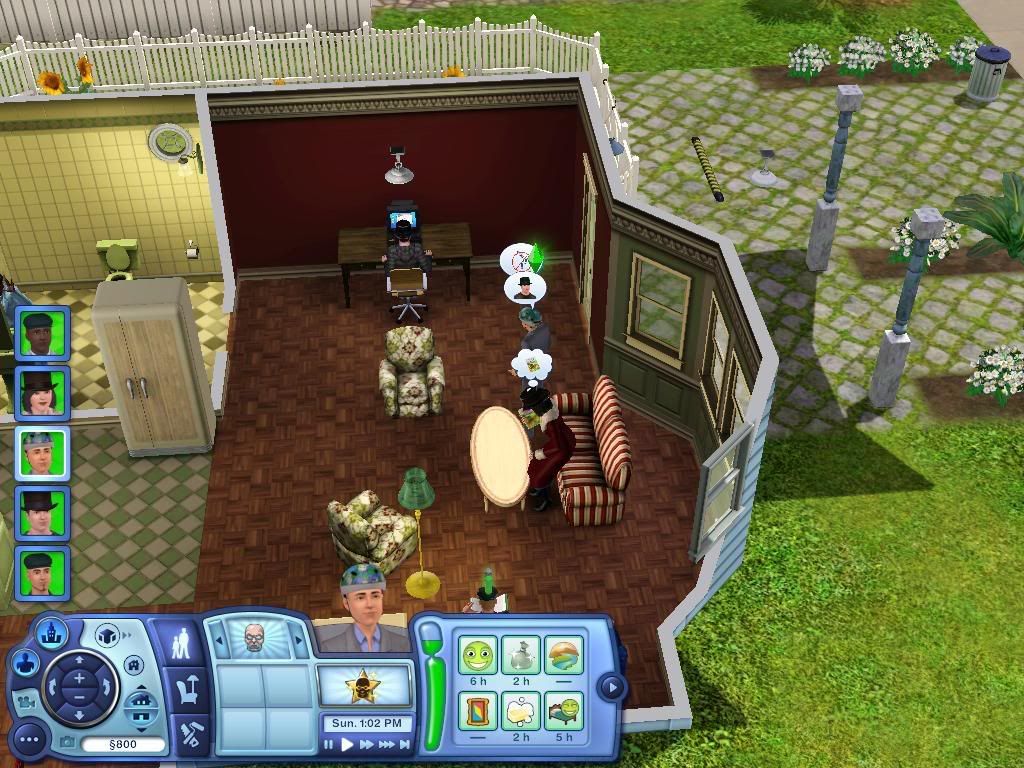 And for some reason, he too throws up. And bogbrush is back to playing Space Commando in the mirror.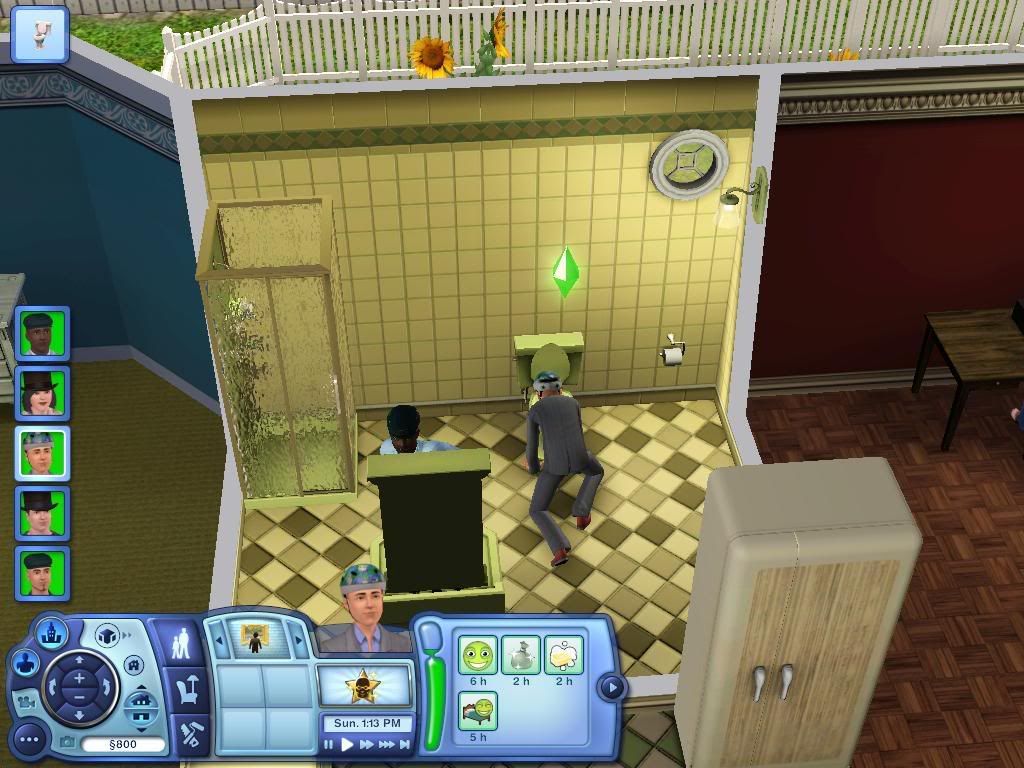 After some brief arguing about the rights to use the mirror, and some backtalk from sanji directed at bogbrushes back, we decide to fulfill sanji's wish of going to the gallery.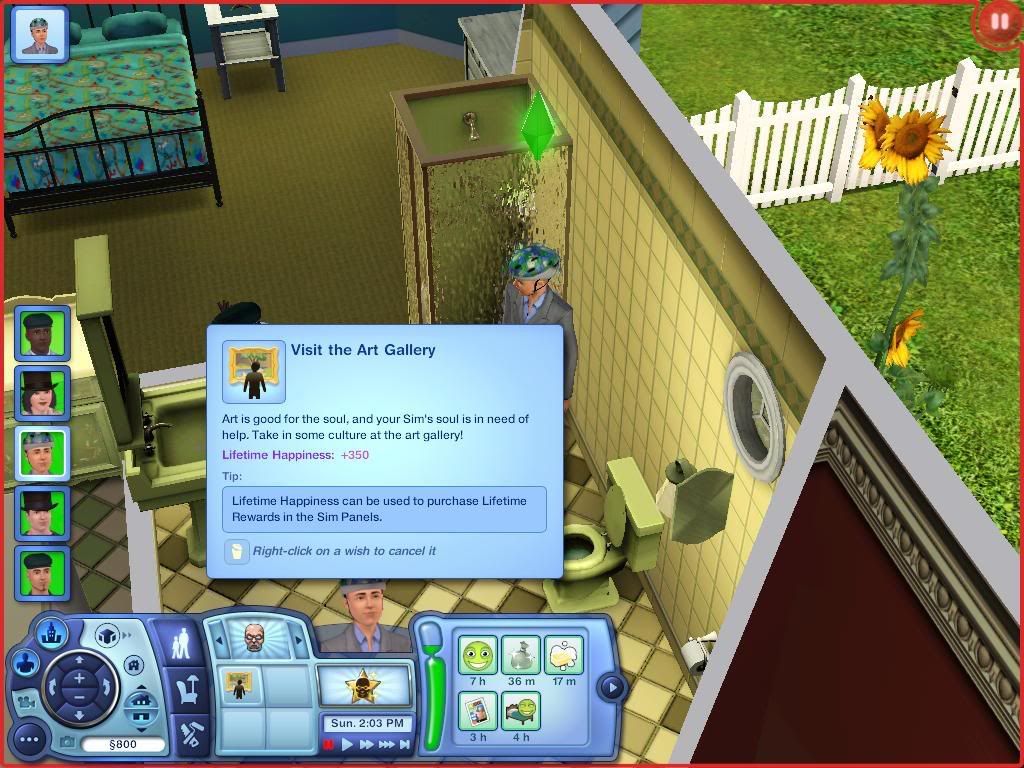 So we zoom out from the house and we find the gallery after some looking around.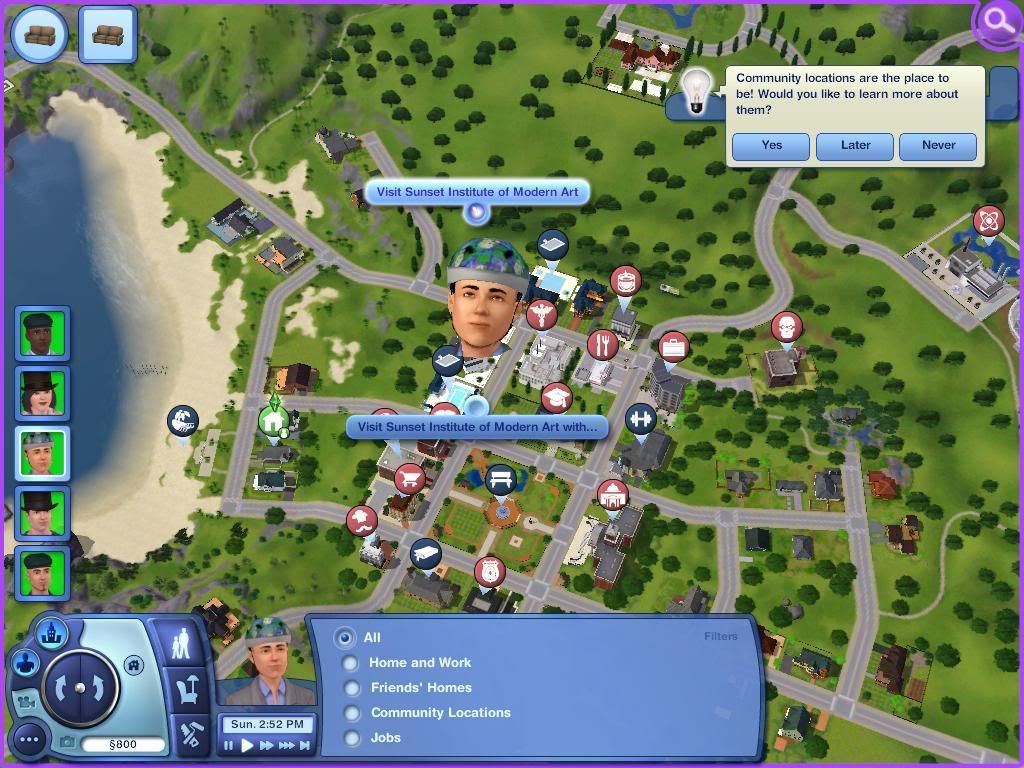 Sanji rides the taxi ALL ALONE, but he has his helmet so kerry said it was coo`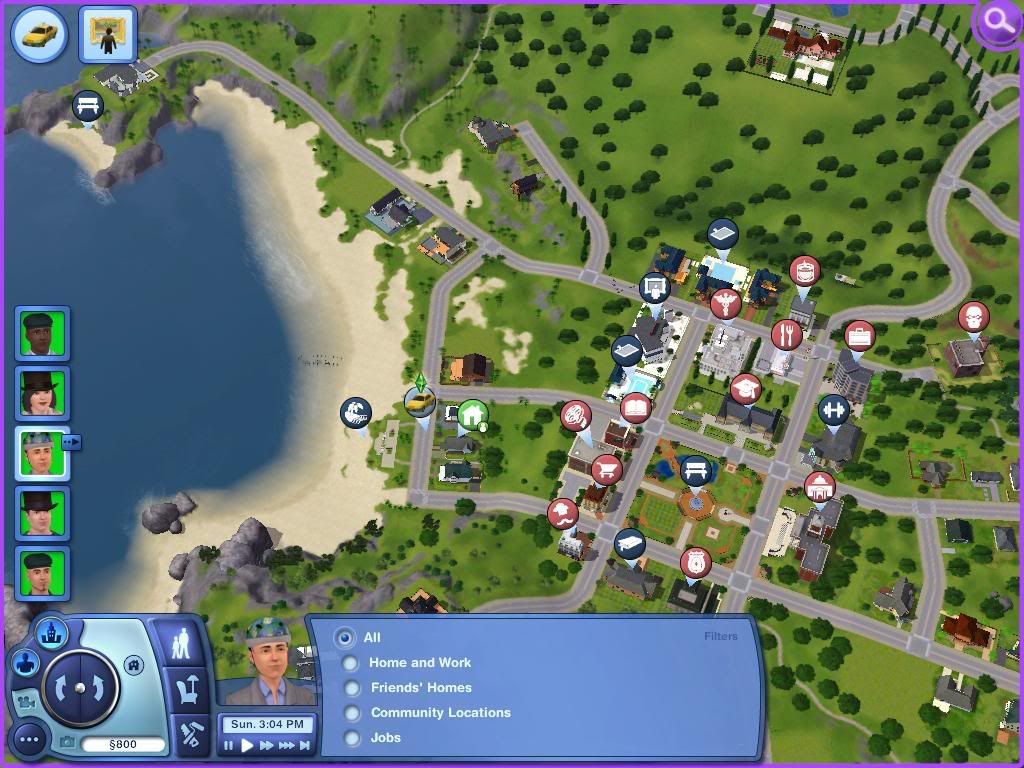 Once there, sanji gets right to admiring the magnificent toilet. Good times.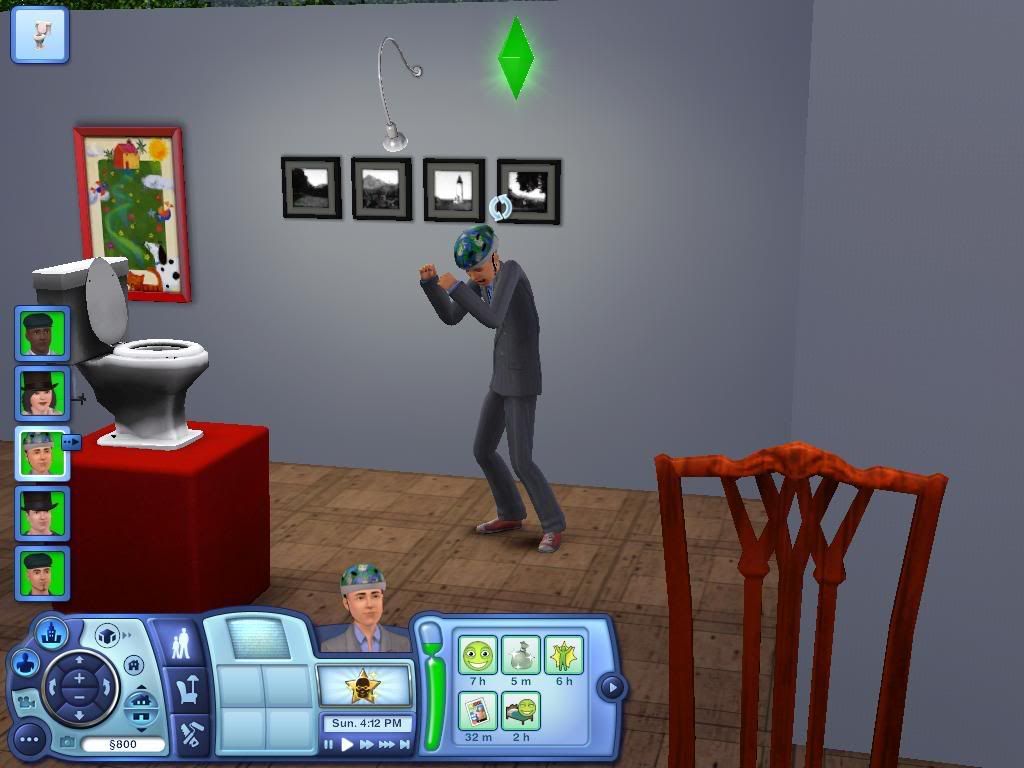 Meanwhile, back home, kerry wants to make a meal for everyone.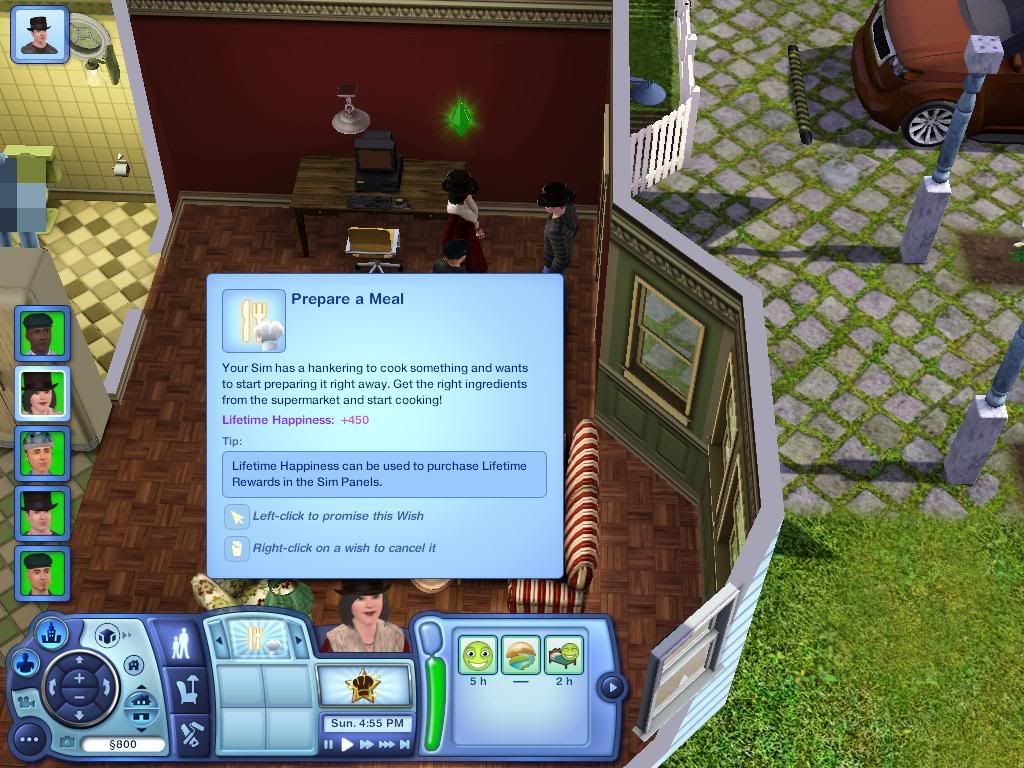 She suggest fish to everyone, but is forced to make mac and cheese due to not wanting to set the house on fire.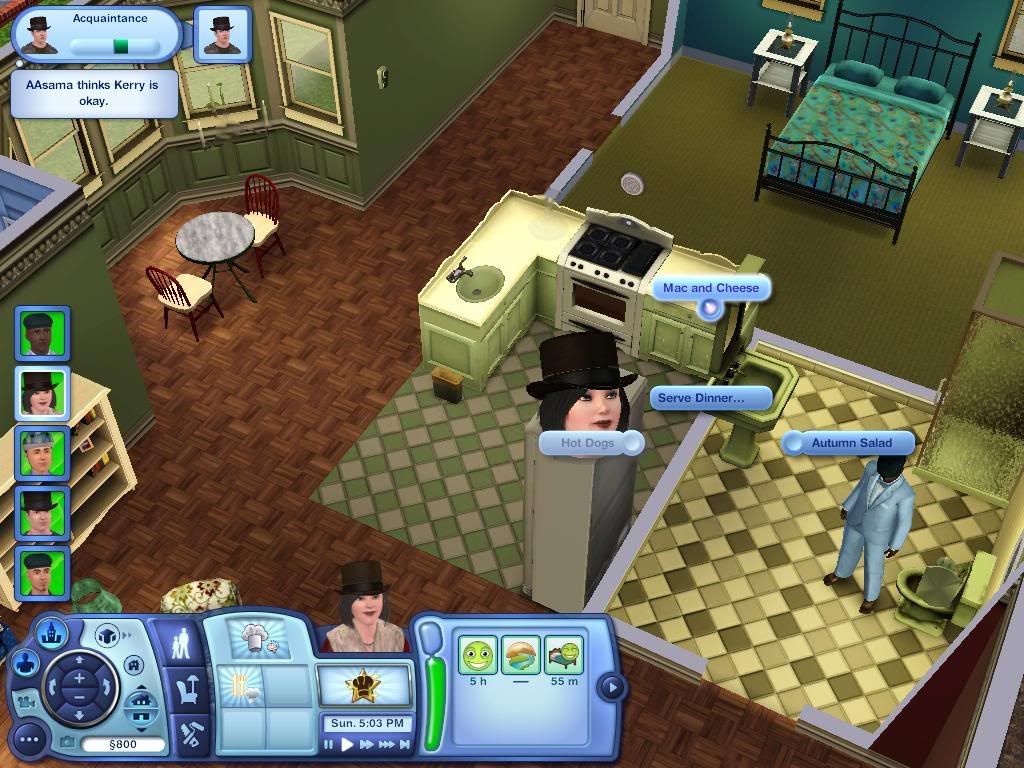 Bogbrush finally gets his turn on the computer-machine, while skee washes the puked-down toilet. Just before AAsama has to take a dump.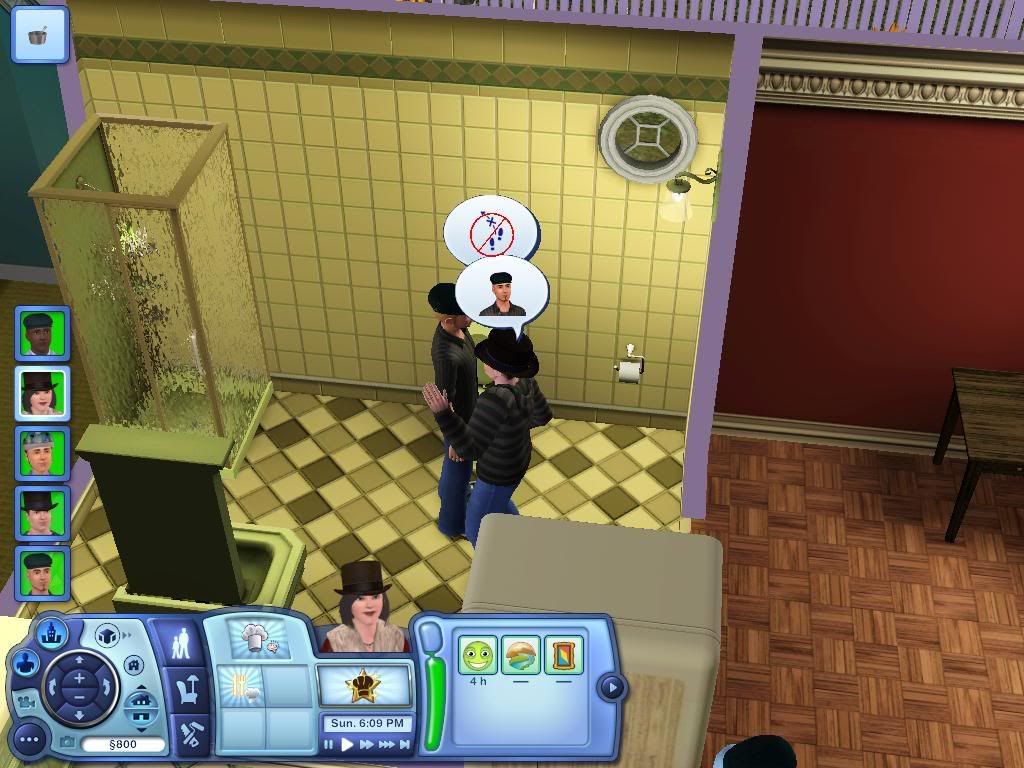 Bogbrush congratulates kerry on a job well done, by talking about computers.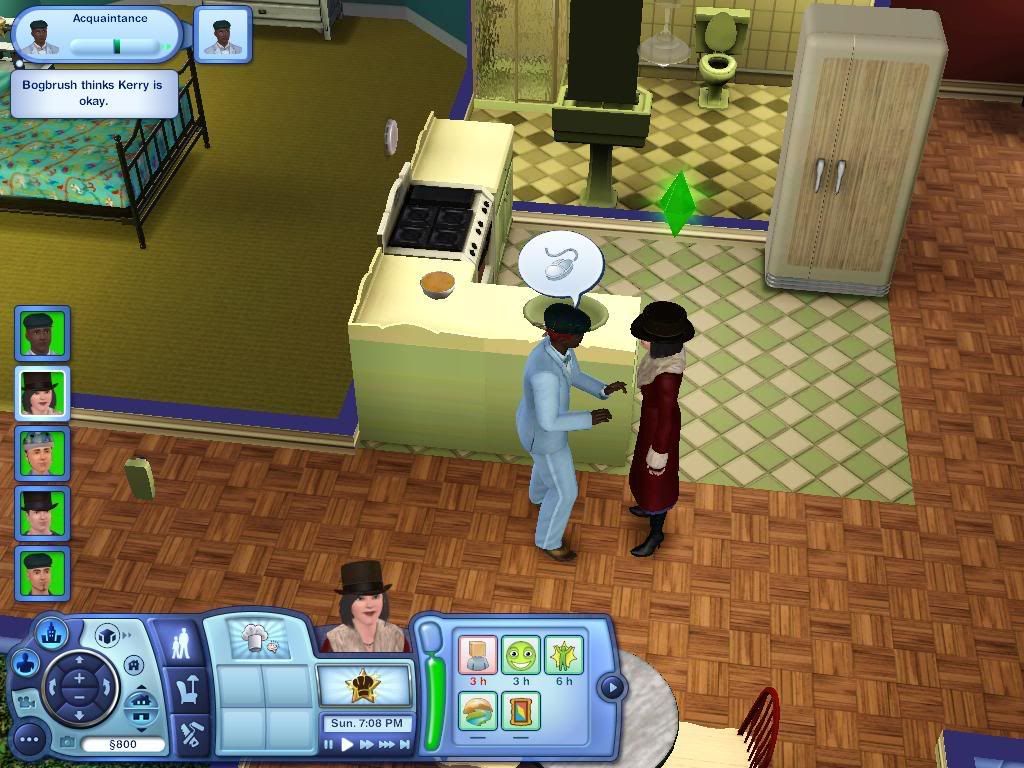 Meanwhile, Sanji is locked inside the museum for the night. It seems his inquisitive nature in regards to toilets have caused him to land in yet another pickle.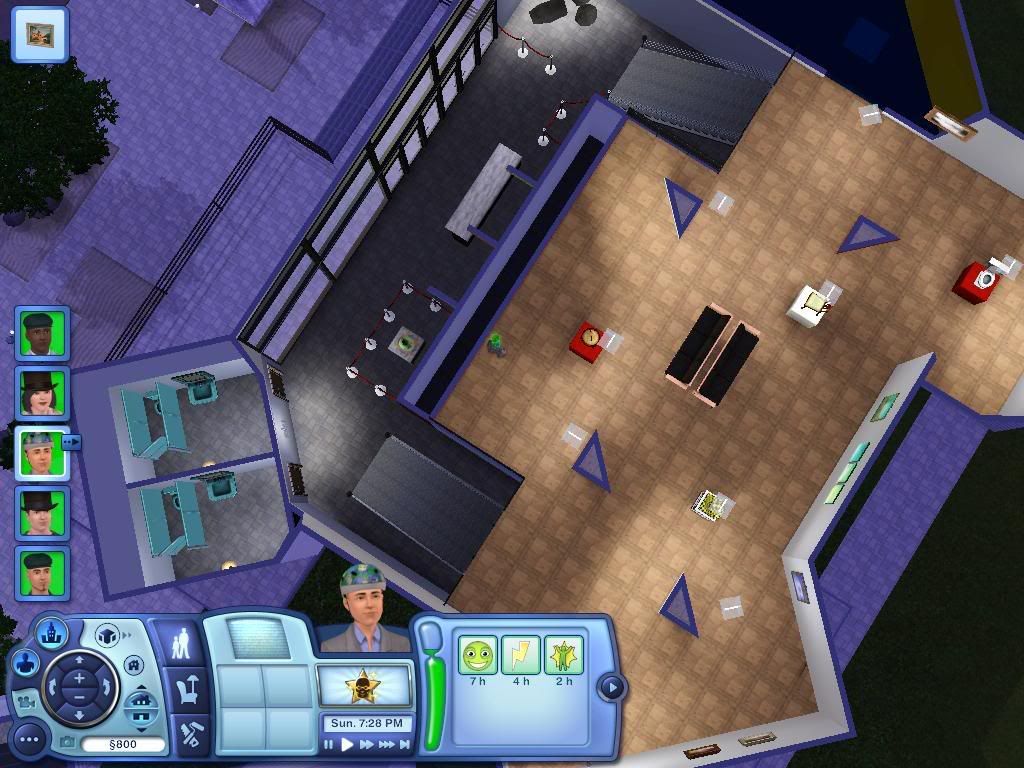 And there arent even enough beds in the house for everyone!
No money and only kerry has a job, how will this end?