For all the previously released information and media of this game please visit this thread. I wanted to add this content there but couldn't.




Famitsu details from GoNintendo:

- the conflict between Layle and Amidatelion comes when Amidatelion attacks a new passenger airship on an escort mission. Layle is the one heading the escort mission.


- actions within cities can change the way townsfolk feel about you (women fall in love, guards try to fight you, ect.)
- some sort of multiplayer mode using multiple Wiimotes to help/hinder Layle is hinted at
- no release date :'(
- about 60% complete

More:


- futuristic Crystal Chronicles world
- swords have been traded in for guns
- the Yukes have died off due to a war with the Lilties
- main character's name is Layle
- Layle: Crystal Bearer of the Clavat race, can manipulate gravity, his story starts when he meets a Yuke named Amidatelion that caused Layle some trouble. Layle sets out to find Amidatelion.
- part of Layle's cheek has been crystallized - this is a feature of all Crystal Bearers (to have some part of their body crystallized)
- Althea: blond character shown sitting on the bench in the traile, she is the queen of the Lilties Kingdom, dead mother and sick father
- Jegran: head of the Lilties army, senses bad things from Amidatelion and Layle
- playing as Layle, use the Wiimote to point at objects and target them
- grab enemies and use them for various purposes
- uses for enemy grabbing: throw enemies at one another, flip enemies over, and swinging yourself around enemies to avoid attacks
- grab onto heavy/anchored objects to use Layle's power as a grappling hook
- game development hadn't actually begun full-force when the first trailer came out, explaining the long time this game has taken
- no level-up system
- equip accessories to raise/change/add abilities
- as your progress, you'll encounter enemies that feature vast sets of abilities
- even characters you see in town will present unique situations
- a free-world experience, no separation between battles and exploration

These details and some of the other information we already knew make it sound like Square's (or the East's?) first sandboxy game. Scans, if you're so inclined, but they don't show all that much that's not in the other thread. Anyway, the game is certainly a fresh direction both for Square as a whole and their Final Fantasy and Crystal Chronicles franchising specifically. Personally, I can't wait to see more.

Update: The Japanese FFCC: The Crystal Bearers website is no longer the teaser website we have in other regions, but is instead a full website of its own! There's not much content at the moment, but it's a pretty awesome website, and we get a nice look @ some of the characters and nifty clips playing between page selections. Hopefully, the rest of the regions will move over to this website layout too now that all the teaser updates are done with, so that we'll get to read about the game, it's world, story and characters in a language we understand. More media updates, if an image is too wide to show whole, and you use Firefox, simply hold down CTRL while you right click on it and select "view image" in the menu.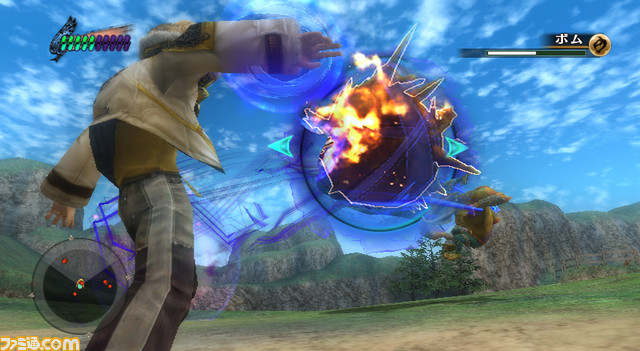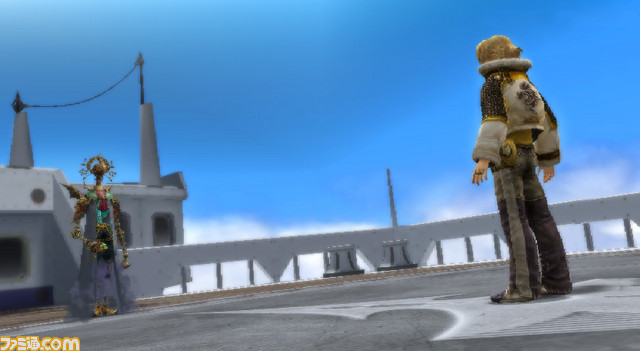 It seems that all the Crystal Bearers' characters love their latte: