Found this article on the Guardian website today and it is consistently blowing my mind. Apparently the Romanian government not only officially recognises Witches but, having acknowledged their witchcraft, is attempting to tax them. The witches fight back by casting a curse on the government. This entire scenario is too fucking awesome for words.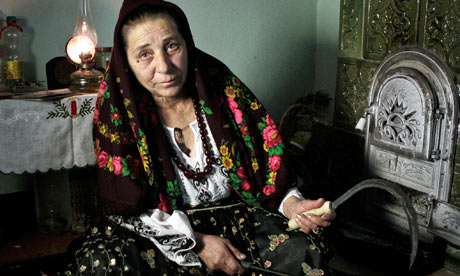 Some quotes from the article: 

"Witches from the east and west of the country will gather on Romania's southern plains and the banks of the Danube to protest against new laws and cast spells against the politicians who implemented them.

A dozen witches will hurl the poisonous mandrake plant into the Danube "so evil will befall them", a witch named Alisia said.  "
"Queen witch Bratara Buzea said she will lead a chorus of witches in casting a spell using a concoction of cat excrement and a dead dog.

"They want to take the country out of this crisis using us? They should get us out of the crisis because they brought us into it," she said.

"My curses always work!" she cackled, according to AP. "
 
Smack my witch up?