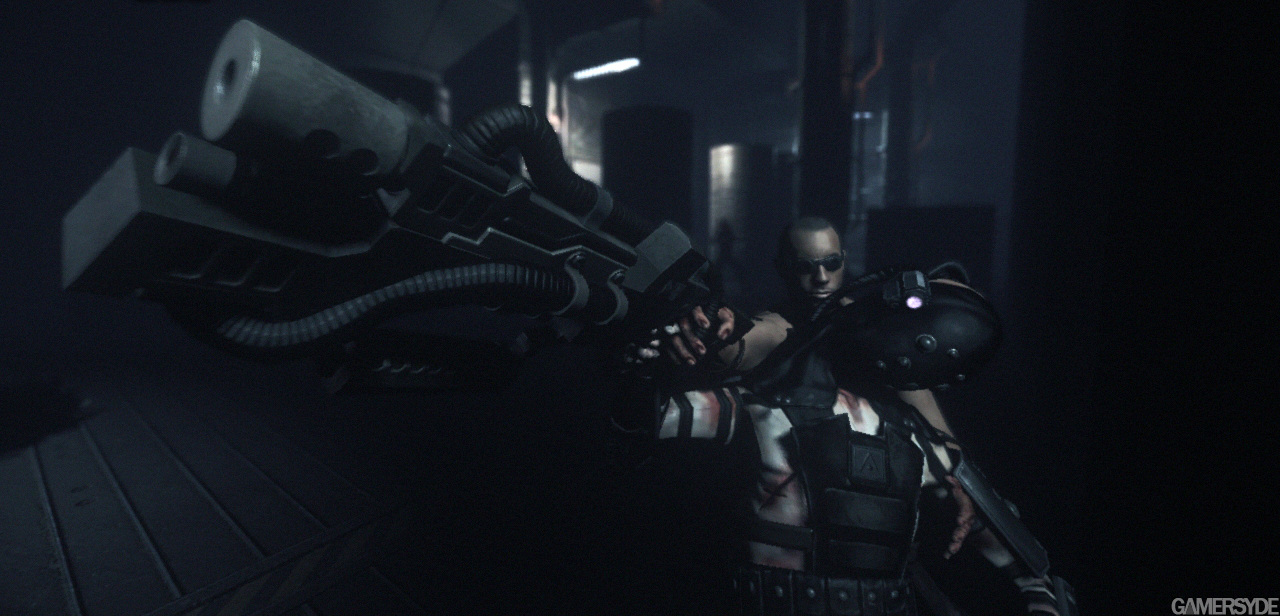 I was very wary going into this demo. This was going to be my first Day 1 purchase for 2009, since I'm strapped for money.

I didn't know how the controls would go. The last time I played Riddick was the demo for the original Xbox.

Now that I've played it, it's...

AWESOME!
It's a pretty long demo, you can play around a lot.
The drone stuff is fantastic, adds another layer of strategy. If you don't have any guns, use theirs. But you can't move when you control their Drone Gun, because it's permanently attached to their body. You can drag them a bit, like a human shield, but can't move forward with them, so gotta position yourself just right for gun fights.

I had to adjust to the controls, but after 5 min, second nature. Too bad you can only carry 2 weapons at any one time, so gotta do some pinwheel inventory management. But Stealth and Execution kills are insanely visceral.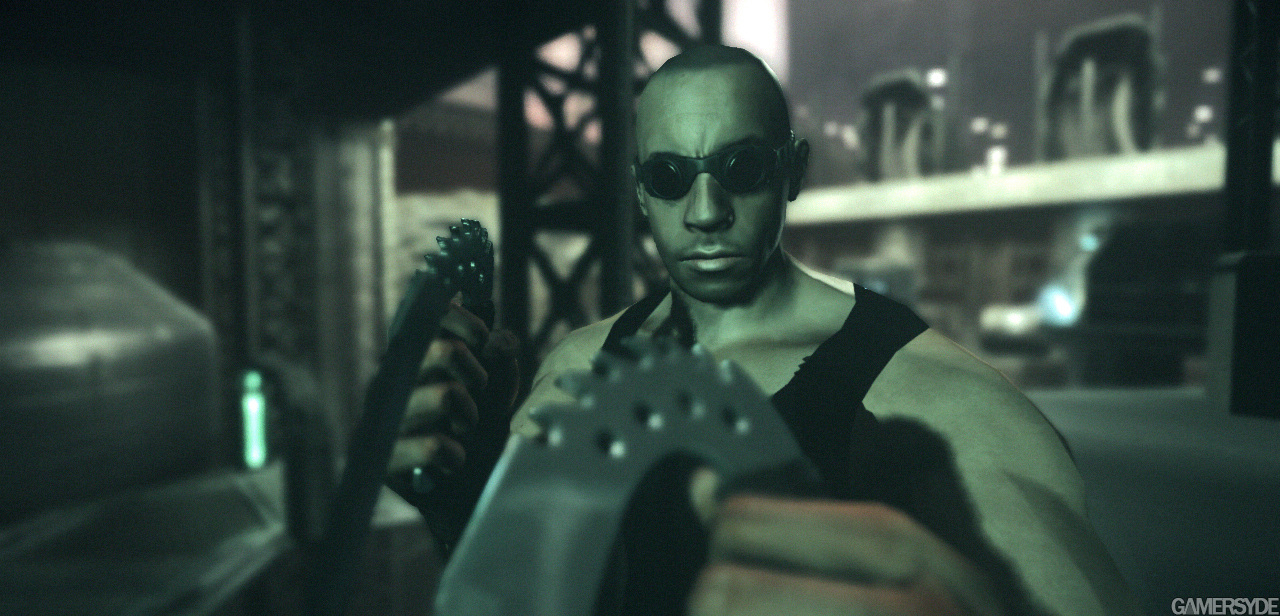 The new weapons, the Ulaks are gruesome.

At one point, you can enter a Drone Station and control Drones remotely, just like the bad guys in Metal Arms: Glitch in the System.

The stealth is badass, shooting out lights, jumping on dudes, cutting people up in VERY grisly ways.

Lots and lots of swearing (even the female villain swears!) , if you've ever played the Darkness, you'll be familiar with the enemies' behaviour.

Oh, and graphics are brilliant XD

Go download it, and let me know your impressions.