MICROSOFT

Kinect part 2

I didn't have much expectations for Microsoft press conference. Last year was bad... like last year this year was pretty much all about Kinect and Kinect games. It seems that Microsoft is doing the same thing what Nintendo did couple years ago and that is not good thing. I admit that there is lots of money where the casual gamers are but it's not excuse to left us hardcore gamers without games.

Where is Hardcore games?

It seems that Microsoft is putting all it's effort on Kinect. At the beginning of the show there was short gameplay demo for Modern Warfare 3 which looked like Modern Warfare but it seems that it's same as the previous parts of the serie, nothing new. And this game is coming to PS3/PC also so... Of course there is map packs which are coming first on the x360.


There was only two(three?) hardcore games for the x360 (exclusive). These games are Halo 4 and Gears Of War 3. We did see new Fable game which is Kinect game but is it on rails. After the show though Peter said that it won't be on rails game... Halo 4 is coming 2012 (probably in the fall?) and Gears Of War 3 which does look great by the way, is coming before end of this year. Gears of War 3 is probably only x360 game I will buy this year.

Score: 6/10
SONY

Move?

I'm not big fan of Move but still I wanted to see some Hardcore games for the Move. Resistance 3 is there sure... Dust 514, Bioshock Infinite, but I want only on Move games. There was this fantasy game, Medieval Moves (on rails?) which was... ok but nothing special. Not worth purchasing. I'm still waiting that wizard game what was shown last years E3...

It's PS Vita now!

Sony announced new name for it's new handheld console. PS Vita . Name... Not bad but I'm sure there would have been much better names for the device. Console looks great, games looks great and the price is... 249e for the Wifi model and 299e for the Wifi+3G model. I'm not sure what use is there for the 3G... navigation and internet of course... but I don't think 3G is enough for gaming (?) . PSP Vita looks pretty big and like first PSP is it small enough to carry around?





Games looks great and they did show some gameplay footage about Uncharted game for the PS Vita. Game looks good and there is touch screen things added to the gameplay mechanics but personally I don't want touch screen things on this game. Other games wasn't that interesting. Like I have said many times, it seems that PS Vita is going at the same road as original PSP. PS3/PS2 games which are downgraded versions of the game.

One questions was left unanswered: What is the battery life? I really hope that it is much better than 3DS which is really bad! And other question is that will I buy PS vita? Probably yes, because I'm sucker for the new hardware 
 I already have 3DS which I like, I want more games but I like the console.

PS3/PS Vita games?

There was good amount of PS3 games coming but there wasn't any suprises. Uncharted 3, Resistance 3, Infamous 2, Starhawk, Dust 514 and of course multiplatform games. There is some "extra games" coming for the PS3 versions of the multiplatform games. For examble, Battlefield 3 will have Battlefield 1948 at the same package.

PS Vita will get LittleBigPlanet, Bioshock, Modnation racers, Superstardust Delta, Street fighter x tekken, Uncharted: Gold Abyss, Wipeout 2048 and more. But is this enough? These are pretty much the same games that you can have on your PS3. We just have to wait and see...

...and it seems that PSP is finally out of the picture(?)
Score: 8.5/10
NINTENDO

Nintendo's press conference was probably biggest thing at the E3. Rumours at the new console were out and there was some answers for those rumours.

Wii U, really?!

New console is called Wii U. I think name could be better. First I was confused because I though that is this new "console" only a controller or something but no, it's full fledged gaming console. Nintendo wanted to concentrate at the controller but if they would have shown only one pic of the console then moved on to the new controller... New controller is for the better direction. There is now buttons and it's more like regular controller BUT there is now 6.2" touch screen! It's opens lots of new thing what you can do with the controller. Well see what developers can do with this machine...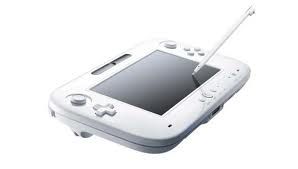 3DS Games
This part was probably one of the most wanted parts of the E3 which I wanted to know more. There is some great 3DS games coming but bad news is that those games are coming at the end of the year or 2012. Super Mario, Mario Kart, Luigi's Mansion 2, Resident Evil: Revelations, Super Mash Brothers and Kid Icarus: Uprising. Yes there is much more games coming but these were only games that was shown at the press conference.
I'm very dissapointed about Nintendo's plans to release 3DS games this way. There is Zelda: Ocarina of time 3D released friday and that will keep me gaming for a while but do I really have to wait 4-5 months before I can play new "super" games?! I hope not...

Where is wii games?
There was only one (?)Wii game shown at the show and that was Zelda: Skyward sword. It seems that Nintendo will not be supporting Wii anymore and are moving on to the WiiU.

3DS eShop

Nintendo released it's new eshop for the 3DS. There is two free things at the moment there. Excitebike (3D ****cs) and Pokemon thingy which let you see your pokemons in 3D. Woo! I would use this but I don't own any pokemon games at the moment. There is some old gameboy games there too. Zelda, tennis and couple other old games.

Eshop is easy to use. You can find everything easily (not much there at the moment though...). One great thing that you can see everything you want to purchase in euros/dollars. I prefer this kind of thing because you instantly know how much something cost. Those points thing what xboxlive and wii uses is very confusing. Store will be updated every thursday and I hope wee see some great titles there.
Score: 9.0/10

E3 BIG THREE WINNER IS.... Nintendo