THE SETUP
I went to my local video game rental corporation/store today and I rented two games.

Bourne Conspiray and GRiD (is it even the weird caps? i'm going to leave it like that because it's still the same word regardless of the caps so whatever a big EFF YOU to the naysayers)

but this isn't about the Super Matt Damon Stand-In Simulator, it's about GRID



BUT CHECK THIS PART OUT!
GrID, or griddnation, as I like to rename it from this point on, is a cool game where as soon as you pop the disc in THE GAME FREAKING KNOWS YOUR NAME!!!

Not only does it say your name, but it kinda uses the "hello i'm a sultry fembot prepare to have your insides boiled and filled with children's candy" voice that makes the game give you a very CREEPY first impression.

But okay to be fair I've done like 3 races, but SO FAR i'm like wheeling around my room like a small child with safety pins under his fingernails. PROBABLY NOT HELPING ME WITH MY A-GAME, but this game is engaging nonethelesslesslessless.

Anyways, check this game out if you like racers, or if you're like me who actually hates racers, PREPARE TO HAVE YOUR PUNY MIND EXPANDED WITH SURPRISE, because this is actually quite fun.

DOGS MAKE GAMES BETTER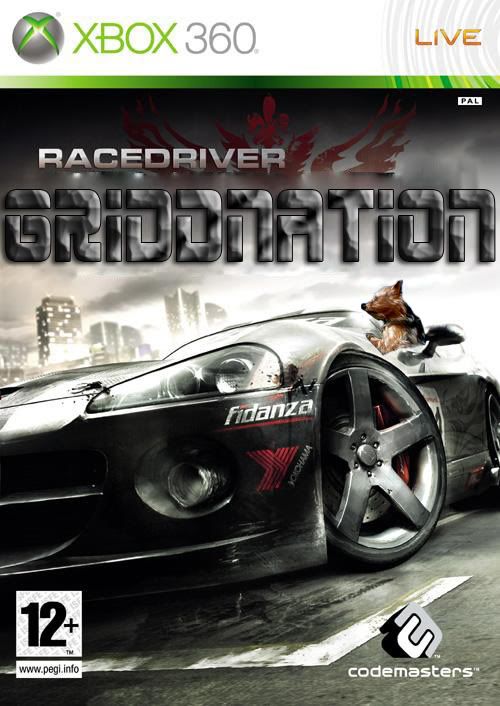 Sincerely yours,
rckbikes