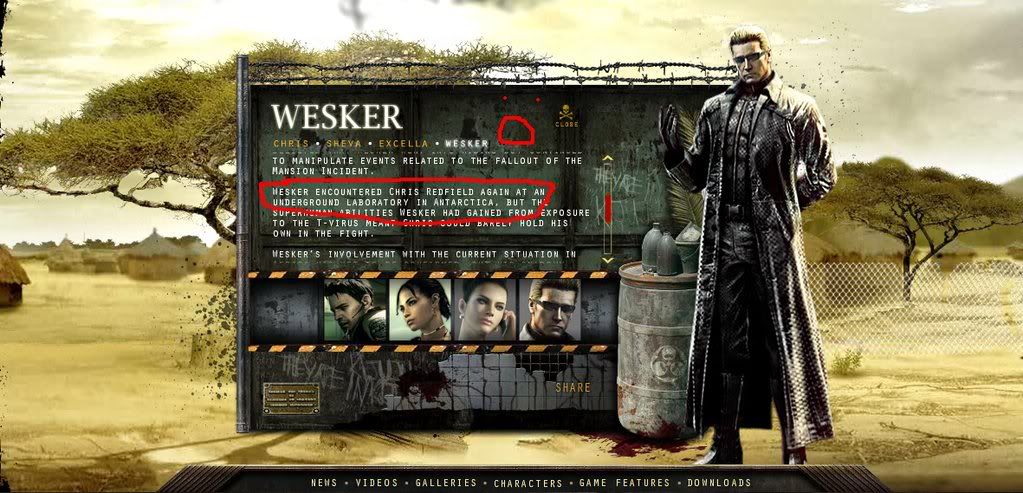 this pretty much confirms that when Wesker said 
"we last met at the spencer estate, wasn't it?" he was actually talking to Jill!!!!! also, when he says "now that your partner has arrived, I'll leave you two to catch up" look at Chris face, c'mon,
it's pretty obvious that Wesker is talking about Jill when he says "your partner". thoughts?