Let me know if you want to buy any of these, we have a special giant bomb themed car coming in the future so keep your eyes peeled.


 Specifically tuned for online competition on Maple Valley, a track traditionaly dominated by the Honda NSX-R, this fairlady can consistently pull out 1.27.750s and during testing, our drivers best time was a 1.27.477. What this car lacks in top speed, it makes up for with perfect handling on Maple Valley.
Car: Fairlady Z Version S
Price: 250k
Paint: CRAIGREVO
Tune: PokerDaddy2K8
Car: Volvo S60
Name: The Dark
Price: 400k
Painter: CRAIGREVO
Tuner: PokerDaddy2k8
Times:
Mugello: 1:50.264 (#585)
Mugello Short: 56.010 (#520)
Suzuka: 2:03.040 (#710)
Suzuka East: 48.766 (#513)
Maple Valley Short: 37.591 (#556)
Road Atlanta Short: 54.162 (#226)
Car: Scion tC
Name: Nails 00
Price: 100k
Tuning: C class short tracks and test track hotlapping
Times
Russels Viper Reverse 40.079 #446 and #1 Scion!
Death Adder Reverse 41.643 #495 and #3 Scion! (only .077 seconds behind #2 Scion and .277 behind #1 Scion)
Tsukuba short 46.474
Suzuka East 55.048
Atlanta Short: 1.03.333
Car: Evo X
Name: Rigged Deck
Price: 250k
Tuning: S class short tracks
Times
Tsukuba 52.255
Tsukuba Short 40.277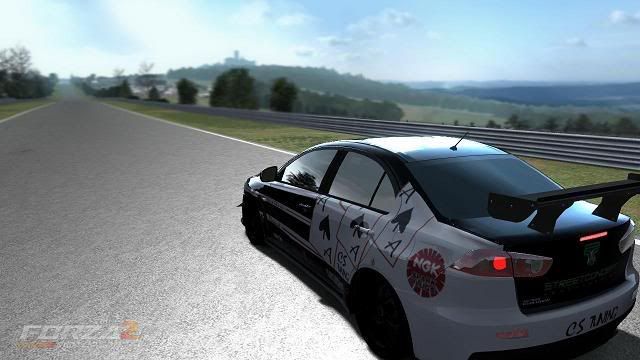 Car: Audi S4
Name: Ace of Chicanes
Price: 320k
Tuning: S class medium to long tracks with lots of straightaways
Times: Suzuka West 1.11.455     #204
           Motegi  1.48.753            #425
           Motegi East  1.17.953    #234
           Sebring Club 59.820      #424
Car: Dodge Charger
Name: American Dream
Price: 400k
Tuning: A850 New York Circuit hotlapping an online use
Times
New York 55.475 #603
New York Reverse 55.665 #302
Car: Chevy Cobalt
Price: 250k
Name: Fish n Chips
Tuning: B700 grip car
Times
Tsukuba 00:57.000
Laguna Seca 01:29.647
Suzuka West 01:21.934
Mugelo 01:56.590
Road Atlanta 01:28.027
Sebring Club 01:08.841
Silverstone National 01:26.323
Maple Valley 01:33.231
Car: Audi TT 07
Price: 250k
Tuning: B700, great alternative to Mugen Integra